Dr. Dianne Mosher, MD, FRCP(c)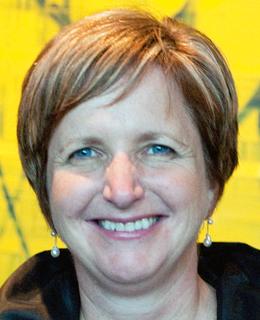 Professor
Cumming School of Medicine, Department of Medicine
Full Member
McCaig Institute for Bone and Joint Health
Associate Dean
Cumming School of Medicine, Indigenous, Local and Global Health Office
---
Background
Credentials
MD, FRCP (c), Dalhousie, 1983
Educational Background
BSc. , Mount Allison University, 1979
Doctor of Medicine , Dalhousie University, 1983
FRCP Inernal Medicine, Royal College of Physicians and Surgeons, 1986
Speciality Rheumatology Rheumatology, RCPS, 1988
Biography
Dr. Dianne Mosher is the past Division Head of the Division of Rheumatology at the University of Calgary and a rheumatologist with over 30 years of experience treating patients and conducting research. She is currently the Associate Dean of the Indigenous, Local and Global Health Office at the Cumming School of Medicine, University of Calgary. She is past president of the Canadian Rheumatology Association and co-author of "Living Well with Arthritis." In February 2013, she received the Governor General of Canada's Queen Elizabeth Diamond Jubilee Medal for her contributions to arthritis care in Canada.
Her areas of research include models of care for arthritis and outcome measures for patients with arthritis. She has done extensive work in patient access to care and on the development and implementation of an online platform to collect system level and clinical care. For this work, she was awarded the Department of Medicine, Alberta Health Services, Quality Improvement & Patient Safety Award in 2017.
Projects
Rheum4U
Longitudinal study collecting patient outcomes for inflammatory arthritis using Rheum4U platform. 
---
Tanzania Royal College Project
Royal College funded project supporting residency training in general surgery, Obstetrics and Gynecology and Anaesthesia as wells simulation.
---
Sim for Life Phase 2
Project with MUST University in Mbarara developing simulation in low and middle income countries. 
Awards
award,

2017

award (honourable mention),

2015

award,

Univesity of Calgary.

2013

award,

2012

award,

2011

Nomination,

Alberta Health Services.

2011

studentship,

2008

scholarship,

2006

award,

1998

scholarship,

1987

award,

1983