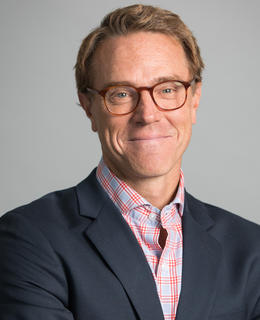 David V. Wright
Positions
Associate Professor
Faculty of Law
Background
Educational Background
LLM Environment, Energy and Natural Resources, Stanford University, 2015
JD (Specialization in Environmental Law) Dalhousie Law School, 2007
MA International Development, Dalhousie University, 2007
Biography
David's teaching and research are focused chiefly on natural resources law, environmental law, tort law, energy law, Indigenous law, Aboriginal law, negotiations, rule of law, and sustainable development. Prior to joining the University of Calgary's Faculty of Law, David held positions with Canada's Commissioner of the Environment and Sustainable Development, the Gwich'in Tribal Council, the United Nations Development Programme, the law firm of Stewart McKelvey, and the Marine and Environmental Law Institute at Dalhousie University. During his graduate studies at Stanford Law School, David was a fellow with the Stanford Woods Institute for the Environment.
David has been called to the Bars of Nova Scotia (2008), Nunavut (2009), and Northwest Territories (2016).
Research Activities
David researches primarily in the areas of natural resources law, environmental law, energy law, Indigenous law, Aboriginal law, and international dimensions of sustainable development law and policy. His research spans domestic and international contexts, driven by empirical and physical evidence of a chronic "implementation gap" between normative aims embodied in the law and actual improvement in social, economic and environmental conditions. David's current and recent research includes the following areas and concepts: social cost of carbon, emissions trading, public and Indigenous participation in regulatory reviews, impact assessment, cost-benefit analysis, regulation of clean energy projects, institutions for sustainable development, "Environmental Rule of Law", and implementation of modern treaties in Canada.
Research
Areas of Research
Natural Resources Law, Environmental Law, Energy Law, Aboriginal Law and Indigenous Law, Climate Law, International Sustainable Development Law, Rule of Law
Courses
| Course number | Course title | Semester |
| --- | --- | --- |
| LAW 406 | Torts | |
| LAW 508 | Negotiation | 2021 |
| LAW 706 | Major Research Paper | |
| Law 531 | Environmental Law | |
| Law 623 | Environmental Impact Assessment Law | |
Awards
Sustainability Teaching Award,

University of Calgary.

2021

Teaching Excellence Award (Honourable Mention),

University of Calgary Students' Union.

2020

SSHRC Insight Development Grant (Emerging Scholar) - 'Social Cost of Carbon in Impact Assessment',

Social Sciences and Humanities Research Council.

2019

SSHRC Research Grant (Partnership Sub-Grant) - Dispute Resolution in Modern Treaties,

Social Sciences and Humanities Research Council.

2021

Fellow, Stanford Woods Institute for the Environment (Rising Environmental Leaders Program),

Stanford University.

2016

John Hart Ely Prize (International Environmental Law),

Stanford Law School.

2015
Publications
Public Hearings in Impact Assessment: Building on Basics with Deliberative Participation and ADR.

with Sharon Mascher and Sam Kalen. in John Sinclair & Tanya Burdett, eds, Handbook of Public Participation in Impact Assessment (Edward Elgar, forthcoming). (2021)

"Environmental Law in Canada's North".

David Wright and Nigel Bankes. in Al Lucas et al. Environmental Law and Policy 4th ed. (2020)

"Institutions for a Sustainable Future: The Canadian Commissioner of the Environment and Sustainable Development".

David Wright and Jim McKenzie. in Marie Cordonier-Segger, ed, International Justice in Sustainable Development Treaty Implementation. (2019)

The Clean Development Mechanism: Climate Change Equity and the South-North Divide.

David Wright. VDM-Verlag. (2017)
"Contextualizing Emissions: Social Cost of Carbon in Impact Assessment".

Annual Symposium of the International Institute for Impact Assessment (Seville/online). (2021)

"Cost-Benefit Analysis in Canada's New Impact Assessment Regime".

Rocky Mountain Mineral Law Foundation Natural Resources Law Teachers' Instittue (Monterey/online). (2021)

"Factoring Climate Change into Decision-Making: Developments in Canada and the U.S.".

Sixth Annual Sustainability Conference of American Legal Educators (Phoenix, AZ/online). (2021)

"Cross-Canada Infrastructure Corridor, The Rights of Indigenous Peoples and 'Meaningful Consultation'" .

Calgary School of Public Policy (Calgary, AB). (2021)

Dispute Resolution in Modern Treaty Contexts: Lessons and Prospects.

Biennial National Land Claims Agreement Coalition Conference (Ottawa, ON). (2020)

"Social Cost of Carbon: Environmental Regulatory Approaches of Canada & the United States".

38th Public Land Law Conference (Missoula, MT). (2019)

"The new federal impact assessment regime: Indigenous participation, consultation and consideration".

Canadian Bar Association, Alberta South Aboriginal Law Section. (2019)

"Dispute Resolution in Modern Treaty Contexts: Lessons and Prospects".

Alberta Early Careers Legal Scholars Workshop. (2019)

"Impact Assessment North of 60: Future Directions".

Journal of Environmental Law and Practice Biennial Conference. (2019)

"Energy Transport Projects and the Rights of Indigenous Peoples in Canada".

Rocky Mountain Mineral Law Foundation - Natural Resources Law Teachers Institute. (2019)

"Beyond zero: Social cost of carbon in impact assessment".

39th Annual Conference for the International Association of Impact Assessment. (2019)

"Indigenous-led impact assessment: Canada's New regime".

39th Annual Conference for the International Association of Impact Assessment. (2019)

"Enforcement and Withdrawal Under the California-Quebec Cap-and-Trade Linkage Agreement".

Canadian Institute of Resources Law - A Symposium on Environment in the Courtroom: Enforcing Canadian GHG Emissions Laws. (2018)

"Old Tensions, New Tools: Role of Cumulative Effects Analysis in Addressing GHGs".

Canada Institute – Cumulative Effects Conference. (2018)

"Expanding the Pie: An intensive and progressive approach to mandatory negotiations curriculum".

with Deanne Sowter. Canadian Association of Law Teachers - The Whole Lawyer 2.0 Conference. (2018)

"Rebuilding the Federal Environmental Law Regime: General Overview and Indigenous Dimensions".

with Martin Olszynski. Canadian Bar Association – Aboriginal Law Section, Alberta South. (2018)