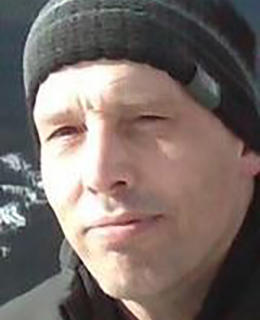 David Nordstokke, PhD
Positions
Associate Professor
Werklund School of Education, Specialization, School and Applied Child Psychology
Background
Educational Background
Doctor of Philosophy. Measurement, Evaluation, and Research Methodology, University of British Columbia, 2009
M.Sc. Psychology, University of Northern BC, 2005
B.A. Psychology, University of British Columbia, 1995
Biography
Dr. Nordstokke is an Associate Professor in the Werklund School of Education at the University of Calgary. He received his PhD in 2009 from the University of British Columbia in Measurement, Evaluation and Research Methodology. He teaches courses in the area of measurement, research design and statistical analysis.
Research
Areas of Research
Theoretical Orientations:
biopsychosocial
behavioural
ecological
Scholarly Activity
Dr. Nordstokke conducts research across a variety of educational and psychological contexts. Much of Dr. Nordstokke's current research revolves around youth transition/youth mental health and factors (e.g., resilience) that are related to successful transition and positive life and mental health outcomes. Many projects that Dr. Nordstokke engage in are interdisciplinary and collaborative in nature and his typical role in this type of research has him focusing on designing sound research studies, selecting valid measurement strategies, and applying statistical models to data that are gathered across a number of disciplines. Another part of Dr. Nordstokke's research is focused on applied methods that include: (1) the design of research studies, (2) the collection and statistical analysis of data, and (3) the interpretation and dissemination of results.
Interests:
Resilience
Child and youth mental health
Transition-age youth
Student experience in higher education
Teacher learning and professional development
Validity theory and test validation
Statistical simulation
Participation in university strategic initiatives
Courses
| Course number | Course title | Semester |
| --- | --- | --- |
| EDPS 618 LAB 01 B01 | Multivariate Design & Analysis | 2020 |
| EDPS 711 LEC 01 01 | Program Development Evaluation | 2021 |
| EDPS 711 LEC 01 01 | Program Development Evaluation | 2020 |
Projects
HEROES Project
Evaluation of the HEROES resiliency program for youth. Impact Society. Total amount of funding $25,000.00
---
Current:
Mental Health Risk and Resiliency Pathways: A prospective school cohort study. Mental Health Neuroteam, University of Calgary. Total amount of funding $247,800.00
Awards
Support Grant - CoPI,

Yorkville University.

2021

SPOR Grant - CoPI,

CIHR.

2018

Partnership Grant,

Alberta Education .

2017

SSHRC Insight Development grant,

2011

Internal U of C grant, Funding received to aide in the creation and submission of a SSHRC Insight grant,

2010

Michael Smith Foundation for Health Research graduate trainee award recipient in the area of population health,

2004

Michael Smith Foundation for Health Research graduate trainee award recipient in the area of population health,

2003
Publications
Roots of Resiliency: A Resilience Program for Post-Secondary Students.

Thannhauser, J., Szeto, A., Dobson, K. & Nordstokke, D. Journal of College Counseling. (2022)

Mindful Self-care and resilience in first-year undergraduate students.

McGuinness, C. & Nordstokke, D. Journal of American College Health. 1-9. (2021)

Pediatric Co-Norms for Finger Tapping, Grip Strength, and Grooved Pegboard in a Community Sample.

Wilcox, G. & Nordstokke, D. Journal of international Neuropsychological Society. 109. (2021)

Peer Victimization and Anxiety in Youth: A Moderated Mediation of Peer Perceptions and Social Self-Efficacy.

Purcell, V.L ., Andrews, J., & Nordstokke, D. Canadian Journal of School Psychology. 9-22. (2021)

Language by Hand at Grade 3: More than a matter of 'neatness'.

Roessingh, H. & Nordstokke, D. Language and Literacy. 38-63. (2020)

Executive Functioning in Youth With and Without Chronic Pain: A Comparative Analysis.

Turner, K., Wilcox, G., Nordstokke, D., Dick, B., Schroeder, M., & Noel, M. The Clinical Journal of Pain. 102-117. (2020)

Unlocking academic literacy in Grade 4: The role of handwriting.

Roessingh, H., Nordstokke, D., Colp, M. Reading and Writing Quarterly. 65-83. (2019)

Predictors of University Student Satisfaction with Life, Academic Self-Efficacy, and Achievement in the First Year.

Wilcox, G. & Nordstokke, D. Canadian Journal of Higher Education. 85-105. (2019)

Beyond Presentation Effects: Understanding the Role of Handwriting in the Holistic Rating of Young Students' Writing in Grade 4.

Roessingh, H., Nordstokke, D., & Colp, M. Alberta Journal of Educational Research. 72-93. (2019)

A cross-cultural validation of the Resiliency Scale for Young Adults in Canada and China.

Wilson, C., Plouffe, R., Saklofske, D., Yan, G., Nordstokke, D., Prince Embury, S., & Gao, Y. PsyCH Journal. 1-12. (2018)

A Note on Using the Assumption of Identical Distributions for Nonparametric Tests of Location.

Nordstokke, D. & Colp, M. Practical Assessment, Research & Evaluation. 1-9. (2018)

A Note on Using the Nonparametric Levene Test When Population Means Are Unequal.

Shear, B., Nordstokke, D. & Zumbo, B. Practical Assessment, Research & Evaluation. 1-13. (2018)

The 'work of childhood': understanding school functioning in youth with chronic pain.

Jones, K., Nordstokke, D., Wilcox, G., Schroeder, M., & Noel, M. Pain Management. 139-153. (2018)

Teacher Mental Health Well-Being, School Climate and Student Learning: A Review.

Gray, C., Wilcox, G., & Nordstokke, D. Canadian Psychology. 203-210. (2017)

The Resiliency Scale for Young Adults.

Prince-Embury, S., Saklofske, D.H., & Nordstokke, D.W. Journal of Psychoeducational Assessment. (2017)

Who is the successful university student? An analysis of personal resources.

Stelnicki, A.M., Nordstokke, D.W., & Saklofske, D.H. Canadian Journal of Higher Education, 45(2). 214-228. (2015)

The symphonic structure of childhood stress reactivity: Patterns of sympathetic, parasympathetic and adrenocortical responses to psychological challenge.

Quas, J., Oberlander, T., Nordstokke, D., Essex, M., Armstrong, J., Bush, N., Obradovic, J., & Boyce, T. Development and Psychopathology, 26(4pt1). 963-982. (2014)

Investigating the robustness of the nonparametric Levene test with more than two groups.

Nordstokke, D.W., & Colp, S.M. Psicologica, 35. 339-361. (2014)

EI Training and Pre-service Teacher Wellbeing.

Vesely, A.K., Saklofske, D.W., & Nordstokke, D.W. Personality and Individual Differences, 65. 81-85. (2013)

Relations among children's coping and anxiety: The mediating role of coping efficacy.

Thorne, K., Andrews, J., & Nordstokke, D. The Journal of General Psychology, 140(3). 204-223. (2013)

Prenatal alcohol exposure alters the course and severity of adjuvant-induced arthritis in female rats.

Zhang, X., Lan, N., Bach, P., Nordstokke, D., Ellis, L., Meadows, G., & Weinberg, J. Brain Behavior and Immunity, 26(3). 439-450. (2012)

Relations of emotional intelligence with gender-linked personality: Implications for a refinement of EI constructs.

Siegling, A.B., Saklofske, D.H., Vesely, A.K., & Nordstokke, D. Personality and Individual Differences. 776-781. (2012)

The operating characteristics of the nonparametric Levene test for equal variances with assessment and evaluation data.

Nordstokke, D.W., Zumbo, B.D., Cairns, S.L., Saklofske, D.H. Practical Assessment, Research & Evaluation, 16(5). 1-8. (2011)

A new non-parametric test for equal variances.

Nordstokke, D.W. & Zumbo, B.D. Psicologica, 31. 401-430. (2010)

Measurement of social support across women from four ethnic groups: Evidence of factorial invariance.

Wong, S., Nordstokke, D. & Gregorich, S. Journal of Cross-Cultural Gerontology, 25. 45-58. (2010)

A cautionary tale about Levene's tests for equality of variances.

Nordstokke, D.W. & Zumbo, B.D. Journal of Educational Research and Policy Studies, 7(1). 1-14. (2007)
Process Evaluation of the University of Calgary's Campus Mental Health Strategy.

Nordstokke, D., Conde, C., & Szeto, A. Collaborations for Change Conference, Calgary, AB. (2021)

Recommendation Evaluation of the University of Calgary's Campus Mental Health Strategy.

Nordstokke, D., Pasyk, V. & Moore, M. Collaborations for Change Conference, Calgary, AB.. (2021)

A sense of mastery as a protective factor in first year undergraduate mental health.

McGuinness, C., & Nordstokke, D. Collaborations for Change Conference, Calgary, AB. (2021)

Investigating life satisfaction and achievement in students transitioning to university. The role of personal resources and support.

Wilcox, G., & Nordstokke, D. Collaborations for Change Conference, Calgary, AB. (2021)

Evaluating UCalgary's Campus Mental Health Strategy: A Case Study.

Szeto, A., Nordstokke, D., & Bruckner, D. CAUCUSS conference 2021, Calgary AB. (2021)

Defining Self-Care in First-Year Undergraduate Students: A Qualitative Analysis.

McGuinness, C., Pagaling, R., & Nordstokke D. Canadian Psychological Association's 2021 National Annual Convention. (2021)

Protective Factors that Predicts Flourishing in First-Year Undergraduate Students.

McGuinness, C., & Nordstokke, D. 82nd Canadian Psychological Association Convention. (2021)

Impact of executive function and motivation-engagement on academic achievement.

Clancy, R., & Corrigan, K., Wilcox, G., Nordstokke, D., & MacMaster, F. National Association of School Psychologists Annual Convention. (2021)

Help Me Help You: Students Perceptions of University Mental Health Supports..

Moore, M. & Nordstokke, D. 81st Canadian Psychological Association Annual National Convention. (2020)

Self-care predicts anxiety and depression in first-year undergraduates.

McGuinness, C. & Nordstokke, D. 81st Canadian Psychological Association. (2020)

Psychological well-being in the transition to university and the affects of self-care.

McGuinness, C. & Nordstokke, D. 81st Canadian Psychological Association. (2020)

Associations between resilience and academic performance, student well-being, and academic stress in undergraduate students.

David William Nordstokke; Claire McGuinness; Jackson McKee. Canadian Psychological Association 80th Annual Conference. (2019)

Building student resilience through participant-oriented research.

Thannhauser, J., Brillon, H., Szeto, A., Dobson, K., & Nordstokke, D. Australia and New Zealand Student Services Conference Dunedin, NZ. (2019)

Best Practices in mental health program evaluation: Enhancing your competency.

David William Nordstokke; Claire McGuinness; Tiffany Beks; Cristy Sander; Sharon Lynn Cairns; Shannon St. Pierre. 46th CACUSS conference. (2019)

Evaluating the impact of coping strategies on helping profession graduate students' stress and well-being.

Fraccaro, R., & Nordstokke, D. Canadian Psychological Association's 78th Annual Conference, Toronto, ON.. (2017)

Investigating possible mechanisms of emotional intelligence training in pre-service teachers..

Don Saklofske; David William Nordstokke; Ashley Vesely-Mailler. International Society for the Study of Individual Differences. (2017)

Executive functions in relation to undergraduate student transition.

McKee, J., & Nordstokke, D. Canadian Psychological Association's 78th Annual Conference, Toronto, ON. (2017)

Testing the assumption of identical distributions for nonparametric tests of location.

Nordstokke, D.W., & Colp, S.M. Canadian Psychological Association's 78th Annual Conference, Toronto, ON. (2017)

Investigating the comparability of the SOS-Q between gender and age bands: An invariance analysis.

Nordstokke, D.W., Colp, S.M., Burger, J. Canadian Psychological Association's 78th Annual Conference, Toronto, ON. (2017)

Using Data Informed Practices to Reduce Chronic Absenteeism and Tardiness in Schools.

Colp, M., McConnell, K., Pawluk, C., & Nordstokke, D. Symposium at the Canadian Psychological Association's 78th Annual Conference, Toronto, ON.. (2017)

Developing clinical and research skills: Integrated Serves in Education (ISE).

Nordstokke, D. Symposium at the Canadian Psychological Association's 77th Annual Conference, Victoria, BC.. (2016)

Investigating the comparability of the RSYA between gender and culture: An invariance analysis.

Nordstokke, D.W., Saklofske, D.H., & Prince-Embury, S. Canadian Psychological Association's 77th Annual Conference, Victoria, BC. (2016)

Investigating student transition to university.

Nordstokke, D.W., & Colp, S.M. Canadian Psychological Association's 77th Annual Conference, Victoria, BC. (2016)

Examining academic resilience as a mediator of post-secondary achievement.

Colp, S.M., & Nordstokke, D. Canadian Psychological Association's 77th Annual Conference, Victoria, BC. (2016)

Learning to help: Stress, resilience, and coping in helping profession graduate students.

Fraccaro, R., & Nordstokke, D. Canadian Psychological Association's 77th Annual Conference, Victoria, BC.. (2016)

Bouncing back from bullying: Resilience and benefit-finding in victims of school bullying.

Fraccaro, R. & Nordstokke, D. Canadian Psychological Association's 76th Annual Conference, Ottawa, ON.. (2015)

Coping Strategies as predictors of well-being in bullying victims.

Fraccaro, R., Durber, C, & Nordstokke, D. National Association of School Psychologists Annual Conference, Orlando, Florida.. (2015)

Exploring the measurement of academic resilience.

Colp, S.M. & Nordstokke, D. Canadian Psychological Association's 75thAnnual Convention, Vancouver, British Columbia. (2014)

Investigating the robustness of the nonparametric Levene test with more than 3 groups.

Nordstokke, D.W., & Colp, S.M. Canadian Psychological Association's 75thAnnual Convention, Vancouver, British Columbia. (2014)

Effects of Bullying and Resiliency on Student Transition and Success.

Fraccaro, R. L. & Nordstokke, D. . National Association of School Psychologists annual convention, Washington, DC.. (2014)

Beyond Intelligence and Personality: Assessing Conative Factors Related to Academic Success.

Nordstokke, D., Saklofske, D., & Weiss, L. Canadian Psychological Association's 74thAnnual Convention. (2013)

The impact of using intelligence as a matching variable in psycho-educational research.

Colp, S.M., Nordstokke, D.W., Schwartz, K.D. & Zumbo, B. Canadian Psychological Association's 74thAnnual Convention. (2013)

Development and validation of a resiliency scale for young adults.

Nordstokke, D.W., Saklofske, D.H., Price-Embury, S., Crumpler, T. & Nugent, S. Canadian Psychological Association Annual Convention, Toronto, ON.. (2011)

Investigating psychological factors related to university student success.

Nordstokke, D.W., Saklofske, D.H., Vesely, A., Crumpler, T. & Nugent, S. Canadian Psychological Association Annual Convention, Toronto, ON. (2011)

Exploratory and Confirmatory Factor Analysis of the RSCA with Canadian young adult samples.

Saklofske, D.H., Nordstokke, D.W. & Price-Embury, S. Society for Personality Assessment: Annual Convention, Boston, MA.. (2011)

The operating characteristics of the nonparametric Levene test for equal variances with assessment and evaluation data.

Nordstokke, D.W., Zumbo, B.D., Saklofske, D, & Cairns, S. 7th Annual Conference of the International Test Commission, Shatin, Hong Kong. (2010)

Investigating the robustness of the nonparametric and median versions of the Levene test for homogeneity of variances.

Nordstokke, D.W. & Zumbo, B. American Educational Research Association: Annual Convention, San Diego, CA. (2009)

Development of a Youth Leadership Measure.

Hindes, Y., Schwean, V., & Nordstokke, D. Canadian Psychological Association: Annual Convention, Montreal, PQ. (2009)

Investigating the robustness of Levene's test for equality of variances.

Nordstokke, D.W. & Zumbo, B.. American Educational Research Association: Annual Convention, Chicago, IL.. (2007)