David Arthur Hanley, BA, MD, FRCPC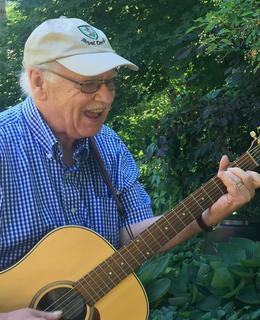 Professor Emeritus of Medicine
Cumming School of Medicine, Department of Medicine
Member
McCaig Institute for Bone and Joint Health
---
Background
Credentials
FRCPC Internal Medicine, Royal College of Physicians and Surgeons of Canada, 1975
Specialist Certificate: Endocrinology and Metabolism, College of Physicians and Surgeons, Province of Alberta, 1995
Educational Background
BA Psychology, University of Alberta aqt Calgary, 1966
MD Medicine, University of Toronto, 1970
Biography
Dr. Hanley obtained his MD from the University of Toronto, followed by a rotating internship, and internal medicine and endocrinology residency at the University of Calgary (Foothills Hospital). He was awarded a Fellowship of the Medical Research Council of Canada to study endocrinology of calcium metabolism at Michael Reese Medical Center (then affiliated with the University of Chicago).
After 2 years as an Assistant Professor in the Department of Medicine and Associate Director of the Clinical Research Center at the University of Minnesota, Dr. Hanley returned to the University of Calgary as Assistant Professor in the Department of Medicine, Division of Endocrinology and Metabolism, in 1980. His initial full-time faculty appointment 1981-85 was supported by an Alberta Heritage Foundation for Medical Research Scholarship. Promoted to Associate Professor in 1984, and Full Professor in the Department of Medicine in 1991. Since 2015 his current faculty status is Professor Emeritus, Departments of Medicine, Oncology, and Community Health Sciences.
At the University of Calgary, Dr. Hanley was Head of the Division of Endocrinology and Metabolism from 1993-2004. He was the founder and Medical Director of the Calgary Health Zone's Osteoporosis and Metabolic Bone Disease Centre until his retirement from clinical practice in June 2015. He has continued his involvement in the care of patients with bone disease as a Core Committee member (2013-2021) of the Province of Alberta's Strategic Clinical Network for Bone and Joint Health, and continues to be a member of its Fragility and Stability Working Group.
In 2005, Dr. Hanley received the Dr. Robert Volpé Distinguished Service Award from the Canadian Society of Endocrinology and Metabolism (CSEM), and from 2007-2009, he served as President of CSEM.
Dr. Hanley chaired Osteoporosis Canada's Scientific Advisory Council (1991-1995). In 2006 he received Osteoporosis Canada's Lindy Fraser Memorial Award, for contributions to osteoporosis research and education in Canada. He has been a member of the International Society for Clinical Densitometry (ISCD) Canadian Panel since its inception and chaired the ISCD Canadian Panel from 2004-2012. In 2017 he received the ISCD Paul D. Miller Distinguished Service Award. In 2012, he received the Queen Elizabeth II Diamond Jubilee Medal for his work with Osteoporosis Canada.
Dr. Hanley's research has focused upon calcium and skeletal metabolism. He is the Calgary centre director for the Canadian Multicentre Osteoporosis Study, and most recently co-director of a clinical trial examining the effects of low vs high dose vitamin D supplementation on bone. He is continuing his research program in the McCaig Institute for Bone and Joint Health at the University of Calgary.
Dr. Hanley has authored or co-authored over 250 peer-reviewed manuscripts, and approximately 75 reviews, book chapters and non-peer-reviewed papers. He was a co-author of the 2010 Osteoporosis Canada Clinical Practice Guidelines. He chaired the writing group for the Osteoporosis Canada Guideline Document on Vitamin D, and was a member of the writing group for the Endocrine Society's clinical practice guideline for the evaluation, treatment and prevention of vitamin D deficiency.
Awards
Robert Volpé Distinguished Service Award,

Canadian Society of Endocrinology and Metabolism.

2005

Lindy Fraser Memorial Award,

Osteoporosis Canada.

2006

Queen Elizabeth II Diamond Jubilee Medal ,

Governor General of Canada.

2012

Paul D. Miller Distinguished Service Award,

International Society for Clinical Densitometry.

2017