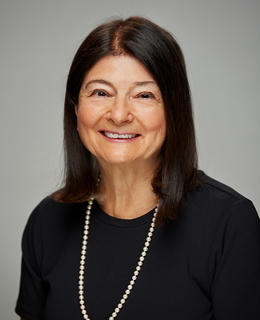 Cynthia Joy Prasow
Positions
Director, Student Experiences
Werklund School of Education, Undergraduate Programs in Education
Background
Educational Background
MEd, Curriculum and Instruction-Early Childhood Education, University of Calgary, 1992
BEd, Early Childhood Education, University of Alberta, 1973
Biography
Cynthia's work has been focusing on the areas of research initiatives for faculty, schools and the community. Cynthia is the Director of Student Experiences in the Werklund School of Education in the Undergraduate Programs in Education at the University of Calgary. In this capacity she works closely with faculty and students. Her area of Specialization is in Early Childhood Education (BEd, MEd) and she is recognized as an expert in this area. She has taught a variety of courses within the Werklund School of Education and previously taught grades K-3 in both private and public systems.
Professional & Community Affiliations
Cynthia Prasow represents the Werklund School of Education on the Early Childhood Education Provincial Executive Committee and the Early Learning Collaborative Community Committee of the Calgary Regional Consortium. She continues to offer her expertise in early learning and parenting to both the public and private organizations and schools.
As well she is a member of the Education Committee of the Calgary Jewish Federation.
Research
Areas of Research
Scholarly Activity
Cynthia's research focus is on early learning and education and collaborative research initiatives among schools, communities and universities.
Interests:
Early childhood education
Collaborative research initiatives among schools, communities and universities
Mentoring student teachers
Children's literature
Awards
Order of the University of Calgary,

University of Calgary.

2019

Education Award,

City of Calgary.

2018

The Shem Tov 2016 Award,

Calgary Jewish Federation.

2016

Early Childhood Education Provincial Achievement Award,

Alberta Teachers' Association.

2014

U Make a Difference Award,

Werklund School of Education.

2011

Excellence in Teaching Award,

University of Calgary.

2007
Publications
Teacher to Teacher: Sharing the Wisdom.

Bailey, D. & Prasow, C. Alberta Teachers' Association. (2018)

What are Partner Research Schools? - Issues, Events & Ideas.

Prasow, C. Early Childhood Education Council Newsletter, Alberta Teachers' Association. (2015)

Flight: Alberta's Early Learning and Care Framework - Play Participation Possibilities .

Makovich, L. Hewes, J., LIrett, P., & Thomas, N. Acknowledged in the book as contributing as Academic Faculty from the University of Calgary. (2014)

Early Learning Early Grades Research.

Jane Hewes, Anna Kirova, Cynthia Prasow. Galileo Network. (2012)