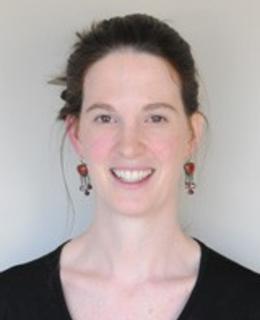 Constance Finney
Positions
Full Member
The Calvin, Phoebe and Joan Snyder Institute for Chronic Diseases
Background
Educational Background
B.S. Biology with a year in Industry, Imperial College, 2003
Doctorate Immunoparasitology, University of Edinburgh, 2007
Research
Areas of Research
Activities
We investigate how the immune system makes decisions when confronted with conflicting signals such as parasite killing vs. host wound healing or unicellular vs. multicellular parasite infection. We have established two models of infection in the lab: Heligmosomoides polygyrus (Hp) and Toxoplasma gondii (Tg) as murine infection models of intestinal nematode (roundworm) and protozoan (unicellular parasite) infections. Current projects in the lab include:
Wound healing vs. parasite killing in the intestine: what are the cells and molecules responsible?
How does co-infection impact infection dynamics, such as pathology, parasite niche, and immune responses?
Courses
| Course number | Course title | Semester |
| --- | --- | --- |
| CMMB 527 | Immunology | Winter 2023 |
| ZOOL 581 | Principles in Parasitism | Winter 2023 |
Awards
Canadian Society of Zoology Public Outreach Award to the Host Parasite Interactions group,

CIHR-CTN/CANFAR Postdoctoral Fellowship, 2011-2012,

CIHR-CTN/OHTN Postdoctoral Fellowship,

CIHR-CTN/OHTN Postdoctoral Fellowship, 2009-2011,

Department of Foreign Affairs and International Trade Postdoctoral Fellowship, 2008-2009,
Publications
Ariyaratne A*, Szabo EK*, Bowron, J* & Finney CA. Increases in helminth-induced IL-21 protein levels disappear upon sample freezing. Cytokine. 2018 Aug;108:179-181.
Szabo EK* & Finney CA. Toxoplasma gondii: One Organism, Multiple Models. Trends Parasitol. 2017 Feb;33(2):113-127.
Ayi K, Lu Z, Serghides L, Ho JM, Finney C, Wang JC, Liles WC, Kain KC. CD47-SIRPα Interactions Regulate Macrophage Uptake of Plasmodium falciparum-Infected Erythrocytes and Clearance of Malaria In Vivo. Infect Immun. 2016 Jun 23;84(7):2002-11.
Finney C, Serghides L. An In Vitro Model for Measuring Immune Responses to Malaria in the Context of HIV Co-infection. J Vis Exp. 2015 Oct 6;(104).
Finney CA, Kamhawi S, Wasmuth JD. Does the arthropod microbiota impact the establishment of vector-borne diseases in mammalian hosts? PLoS Pathog. 2015 Apr 9;11(4):e1004646.
Serghides L, Finney CA, Ayi K, Loutfy M, Kain KC. Chronic HIV infection impairs nonopsonic phagocytosis of malaria parasites. J Acquir Immune Defic Syndr. 2015 Feb 1;68(2):128-32.
Finney CAM, Ayi K,Wasmuth JD,Sheth P, Kaul R,Loutfy M,Kain K & SerghidesL.HIV interferes with malaria-induced increases in TIM-3+ innate immune cell.Journal of AIDS. 2013.63(2):161-7.
Finney CAM,Ayi K,Wasmuth JD,Sheth P,Kaul R,Loutfy M,Kain K & SerghidesL.The impact of chronic HIV infection and its treatment with cART on the host innate immune response to malaria .AIDS. 2013.27(3):325-35.
Finney CAM, Hawkes C,Musoke C, Dhabangi A,Cserti C,Oravecz T,Liles W.C.&Kain K.S1P is associated with protection in human and experimental cerebral malaria. MolecularMedicine.2011;17(7-8):717-25.
Hawkes M,Li X,Crockett M, Diassiti A,Finney C,Min-OoG ,Liles W,Liu J ,and Kain K. CD36 deficiency attenuates experimental mycobacterial infection. BMC Infectious Disease. 2010.10(1):299.
Labbe K, Miu J,Serghides L,Tam M,Finney CA, Erdman L,Goulet M,Kain K,Stevenson MM & amp; Saleh M. Modulation of the immune response to malaria by caspase-12 independently of the caspase-1inflammasome. Journal of Immunology.2010.185(9):5495-502.
Grainger J,Smith K ,Hewitson J ,McSorley H, Harcus Y, Filbey K,Finney CAM,Greenwood E,Knox D, Wilson M, Belkaid Y, Rudensky A & Maizels R. Helminth secretions inducedenovoT cell Fox p3+ expression and regulatory function through the TGF-βpathway.Journal of Experimental Medicine.2010.207(11):2331-41.
Finney CAM, Lu Z, Erdman L, Hawkes M, Liles W & amp; Kain K. A Critical Role for IRAK-4 in Mediating Divergent Outcomes in Experimental Models of Severe Malaria. American Journal of Tropical Medicine and Hygiene. 2010.83(1):69-74.
Wasmuth J,Daub J, Peregrín-Alvarez J, FinneyCAM & ParkinsonJ .Theorigins of apicomplexansequenceinnovation.GenomeResearch.2009.19(7):1202-13.
Finney CAM ,Lu Z, Le Bourhis L,Philpott D & Kain K. Disruption of Nod-like receptors alters inflammatory response to infection but does not confer protection in experimental cerebral malaria.AmericanJournal of TropicalMedicineandHygiene.2009.80(5):718-2.
Conroy A, Serghides L, Finney C, Owino SO, Kumar S, Gowda D, Liles W, Moore J, Kain K.C5a enhances dysregulated inflammatory and angiogenic responses to malaria invitro: potential implications for placental malaria.PLoSOne.2009.4(3):e4953.
Erdman L, Finney CAM(jointfirst), Liles W & Kain K. Inflammatory pathways in malaria infection:TLRs share the stage with other components of innate immunity. Molecular and Biochemical Parasitology.2008.162(2):105-11.
Finney CAM, Liles W & Kain K.Severe Malaria and Host Response:Time for a Paradigm Shift in Therapeutic Strategies to Improve Clinical Outcome.Drug Discovery Today Disease Mechanisms.2008.4(4):207-214.
Finney,CAM, Taylor M, Wilson M,  Balic A & Maizels R.Expansion and Activation of CD4+ CD25+ Regulatory T cells inHeligmosomoidespolygyrusinfection.European Journal of Immunology.2007.12;37(7):1874-1886.(Coverarticle and Coverphotograph)
Wilson M,Taylor M,Balic A, Finney CAM, Lamb J & Maizels R.Suppression of Allergic Airway Inflammation by Helminth-Induced Regulatory T Cells.2005.Journal of Experimental Medicine;202(9): 1199-212.(Coverarticle and photograph)