Dr. Colin Josephson, MD, MSc (physiology), MSc (epidemiology), FRCP(C), CSCN (EEG)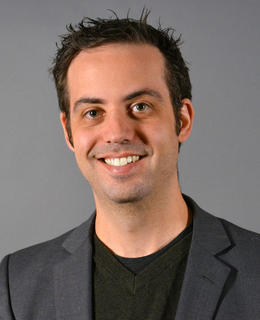 Assistant Professor
Cumming School of Medicine, Department of Clinical Neurosciences
Assistant Professor
Cumming School of Medicine, Department of Community Health Sciences
Full Member
Cumming School of Medicine, Centre for Health Informatics
Full Member
O'Brien Institute for Public Health
Full Member
Hotchkiss Brain Institute
---
Background
Educational Background
B.Sc.H Biology, Queen's University, 2000
Doctor of Medicine , Dalhousie University, 2006
M.Sc. (Hons) Physiology, McGill University, 2003
M.Sc. Epidemiology, University of Calgary, 2018
FRCP(C) Neurology, Dalhousie University, 2013
CSCN (EEG) Epilepsy and EEG, University of Calgary, 2015
Biography
Dr. Josephson is a clinician-scientist in the Department of Clinical Neurosciences, Centre for Health Informatics, O'Brien Institute for Public Health, and the Hotchkiss Brain Institute. He completed his medical school and neurology residency at Dalhousie University. He has completed fellowships in intracranial vascular malformations at the University of Edinburgh and epilepsy and EEG at the University of Calgary.
His research is focused on applying advanced analytics, machine learning, and predictive modeling to epilepsy outcomes. In addition, he has interests in evidence-based medicine, basic epidemiology, and on predictive modelling of diagnostic and therapeutic interventions for epilepsy.
He has been the recipient of the 2018 Canadian League Against Epilepsy Young Investigator of the Year Award, the 2010 European Stroke Conference Young Investigator of the Year Award, and has received funding through the 2014 American Brain Foundation/American Academy of Neurology/American Epilepsy Society/Epilepsy Foundation Susan S. Spencer Clinical Research Training Fellowship in Epilepsy, a 2014 Alberta Innovates Health Solutions (AIHS) Clinician Fellowship, and a 2013 Canadian Institutes Health Research (CIHR) Fellowship.
Research
Areas of Research
Epilepsy
Activities
My research interests are focused broadly on the applications of 'big data' in health care and specifically on the methodology, development, and application of diagnostic and therapeutic predictive models for epilepsy. In order to accomplish these goals, my aim is to apply advanced computational modeling (machine learning, artificial neural networks, and deep learning) to large electronic health records collected during the course of routine clinical care and linked administrative data that are of a sufficient volume and variety to permit the discovery of new insights that cannot be appreciated from smaller datasets. Biological indices in the form of raw electroencephalographic and imaging data, and whole exome sequencing, will be used to refine these models to generate clinically robust, intuitive predictive algorithms that can be used to enhance patient care through precision medicine.
Awards
Associate Dean's Letter of Excellence for Small Group and Clinical Core Teaching,

University of Calgary.

2020

Behind the Scenes Award for Significant "Behind-the-Scenes" Contributions to the Pre-Clerkship Applied Evidence-Based Medicine (AEBM) Course (MDCN 440) ,

University of Calgary.

2020

Recognised at the University of Calgary's Cumming School of Medicine Celebration of Excellence ,

University of Calgary.

2019

Canadian League Against Epilepsy (CLAE) Junior Investigator Award,

Canadian League Against Epilepsy (CLAE).

2018

Named to the University of Calgary's Honour Roll of Outstanding Undergraduate Medical Teaching ,

University of Calgary.

2018

2017 International League Against Epilepsy (ILAE) Leadership Program ,

International League Against Epilepsy (ILAE).

2017

Susan S. Spencer Clinical Research Training Fellowship in Epilepsy ,

American Brain Foundation/American Academy of Neurology/American Epilepsy Society/Epilepsy Foundation .

2014

Alberta Innovates Health Solutions (AIHS) Clinician Fellowship recipient,

Alberta Innovates Health Solutions (AIHS).

2014

Canadian Institutes Health Research (CIHR) Fellowship recipient,

Canadian Institutes Health Research (CIHR) .

2013

European Stroke Conference Young Investigator of the Year Award.,

European Stroke Conference.

2010
More Information
https://pubmed.ncbi.nlm.nih.gov/?term=josephson+cb+or+josephson+colin
https://scholar.google.ca/citations?hl=en&user=8M_5zcYAAAAJ