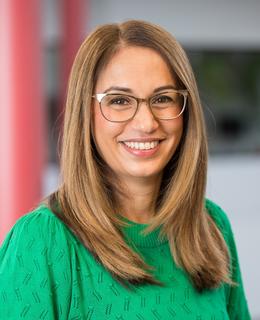 Positions
Assistant Professor
Faculty of Kinesiology
Full Member
Hotchkiss Brain Institute
Full Member
Libin Cardiovascular Institute
Child Health & Wellness Researcher
Alberta Children's Hospital Research Institute
Background
Educational Background
PhD Behavioural Neuroscience, University of British Columbia,
MA Behavioural Neuroscience, University of British Columbia,
BSc Honours Psychology, University of Victoria,
Biography
Dr. Barha is a multidisciplinary, translational researcher with expertise is behavioural neuroscience, neuroendocrinology, and exercise neuroscience. The goal of her research is to promote healthy brain aging by developing efficacious and personalized exercise interventions for cognition and neuroplasticity using both randomized controlled trials in humans and rodent models. Specifically, she is interested in determining who benefits from exercise by focusing on biological sex and genetics, examining when in the lifespan to most effectively intervene with exercise by looking at critical neuroendocrine transition states (i.e., pregnancy, midlife, older age), and exploring how exercise exerts its influence on the brain. She is particularly interested in the short- and long-term consequences of pregnancy for brain health and the potential role of physical activity.
Research
Areas of Research
Brain health and exercise
Research focus is on exercise and brain aging in middle to older adults and the role of biological sex (males and females), genetics, reproductive experience and hormones.
Examines exercise-induced changes in the cardiovascular and immune systems and the hypothalamic-pituitary-gonadal (HPG) and hypothalamic-pituitary-adrenal (HPA) axes.
Participation in university strategic initiatives
Awards
Women's Health Young Investigator Award,

Women's Health Research Cluster.

Early Career Achievement Award,

International Behavioral Neuroscience Society.

Research Fellowship,

Alzheimer's Association and Brain Canada.

Postdoctoral Fellowship,

Michael Smith Foundation for Health Research and The Pacific Alzheimer Research Foundation .

Servier Young Investigator Award,

International Congress of Neuroendocrinology .

Canadian Institutes of Health Research Postdoctoral Fellowship,

CIHR.