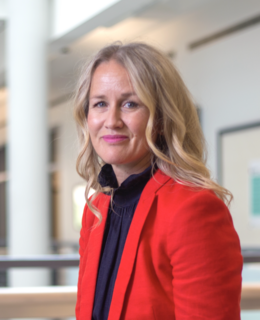 Catherine Laing, BPE, RN, PhD
Positions
Associate Professor
Faculty of Nursing
Associate Dean Undergraduate Programs
Faculty of Nursing
Member
Arnie Charbonneau Cancer Institute
Background
Educational Background
PhD Nursing, University of Calgary, 2013
MN Nursing, University of Calgary, 2008
BN Nursing, University of Calgary, 1998
BPE Physical Education, University of Calgary, 1994
Biography
Dr. Laing's program of research is in the field of paediatric oncology, and more recently, in undergraduate nursing program planning. Having an extensive background in clinical, educational, and administrative areas, her doctoral research was a hermeneutic study related to understanding the meaning and effects of children's cancer camps for the child with cancer and the family. Dr. Laing's current research interests lie lottery-based admission processes in undergraduate nursing education, and the role of technology for evaluation and clinical feedback. Past project have included understanding the therapeutic value of digital storytelling with pediatric oncology patients, and using Social Return on Investment in the healthcare setting where questions of social value are present. Dr. Laing is active at the local, national, and international levels of pediatric oncology nursing and undergraduate nursing education.
Research
Areas of Research
Cancer
Paediatric oncology, quality of life, psychosocial interventions and late effects.
Health Services Research
Mental Health
Patient and Family Centred Care
Psychosocial outcomes
Social return on investment in healthcare
Innovative ways of delivering psychosocial health care to children with cancer and their families.
Hermeneutic research
Participation in university strategic initiatives
Courses
| Course number | Course title | Semester |
| --- | --- | --- |
| NURS 769 | Contemporary Issues in Healthcare | Winter 2023 |
| NURS 684 | Nursing Roles in Oncology Research | Spring 2022 |
| NURS 544 | Exploring Cancer and the Role of the Nurse | Spring 2021 |
| NURS 544 | Exploring Cancer and the Role of the Nurse | Spring 2020 |
| NURS 633 | Leadership in Advanced Nursing Practice and Practicum 1 | Winter 2018 |
Awards
U Make a Difference - Nomination,

University of Calgary.

2019

Journal of Pediatric Oncology Nursing - APHON Writing Award,

Association of Pediatric Hematology/Oncology Nurses.

2018

Nurse Educator to Watch,

Canadian Association of Schools of Nursing.

2018

Rising Star in Family Nursing Research,

International Family Nursing Association.

2017

Excellence in Research,

College and Association of Registered Nurses of Alberta.

2017