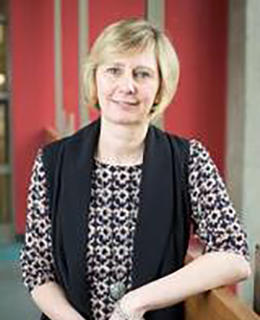 Associate Professor
Werklund School of Education, Specialization, Curriculum and Learning
---
Background
Educational Background
PhD Sociology and Equity Studies in Education, University of Toronto,
MA Literature and Gender Studies, University of York (UK),
MEd Curriculum, Teaching and Learning, University of Toronto,
BEd Secondary English Language Arts, University of Toronto,
BA English Literature, McGill University,
Biography
Catherine Burwell's research and teaching are situated in the areas of literacy, language arts, media education and digital culture. Before joining the Werklund School of Education in 2011, Catherine worked as a secondary school English and Media Studies teacher with the Toronto District School Board for more than 10 years.
Research
Areas of Research
Scholarly Activity
Catherine Burwell's interdisciplinary research explores the pedagogical implications of youth digital culture. Her most recent work examines young people's experiences evaluating, discussing and sharing media related to the Covid-19 pandemic. Catherine is also interested in emerging conceptualizations of media education and digital literacy. Her work has been published in education, cultural studies and communication journals. Catherine currently serves as the Vice President of the Association for Research in Cultures of Young People (ARCYP).
Interests:
English language arts
Critical media education
Digital literacies
Multimodal literacies
Social justice in digital spaces
Digital visual culture
Diversity and equity in secondary schools
Interdisciplinary learning
Curriculum and pedagogy
Feminist pedagogy
Courses
| Course number | Course title | Semester |
| --- | --- | --- |
| EDUC 460 | Secondary English Language Arts Specialization | 2022 |
| EDUC 450 | Diversity in Learning | 2022 |
| EDUC 785 | Inquiry through the Humanities | 2021 |
Projects
Current Funded Research:
Canadian and American Youth Perspectives on Media Related to Covid-19. (Principal Investigator). Funded by the Spencer Foundation. 2020-2022.
---
Past Funded Research:
Critical Media Literacy in a Post-truth Era (Principal Investigator). Funded by Alberta Advisory Committee for Educational Studies.  2018 - 2020.
Youth, Bytes, Copyright: Investigating Young Canadians' Encounters with Digital Copyright (Principal Investigator). Funded by SSHRC Insight Development Grant.  2014 - 2017.
Awards
University of Calgary Students' Union Teaching Excellence Award,

2018

University of Calgary Teaching Excellence Award,

2017

University of Calgary Students' Union Teaching Excellence Award (Honourable Mention),

2017

Werklund School of Education Leadership in Education Award,

2017

Werklund School of Education Teaching Excellence Award,

2014