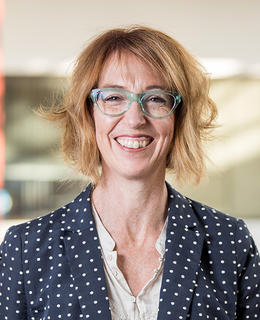 Associate Professor (Teaching)
OBHR
CCAL Leadership Fellowship
Haskayne School of Business, Canadian Centre for Advanced Leadership in Business [CCAL]
Instructor
Faculty of Kinesiology
Media contacts
Leanne Yohemas - Director, Communications and Marketing
Office: +1.403.220.7652
Email: lmyohema@ucalgary.ca
Twitter: @uofcknes
For media inquiries only - for all other questions, please contact the researcher directly.
---
Research
Areas of Research
Designing and Delivering Effective Teaching and Coaching
Physical Literacy Across the Lifespan
Activities
Dr. Cari Din focuses on teaching and contributing to research in the fields of:
(1) effective sport coach behaviors;
(2) leadership learning and best practice in sport and activity contexts; and
(3) understanding and facilitating physical literacy across the lifespan.
Her core contribution to the Faculty of Kinesiology is designing and delivering effective teaching that enables learning.
Participation in university strategic initiatives
Awards
Hall of Fame Award for Teaching Excellence,

Students' Union, University of Calgary.

2021

Teaching Award for Curriculum Development (Group),

University of Calgary.

2021

Teaching Excellence Award for an Instructor,

Students' Union, University of Calgary .

2019

Celebration of Teaching Award,

University of Calgary.

2019