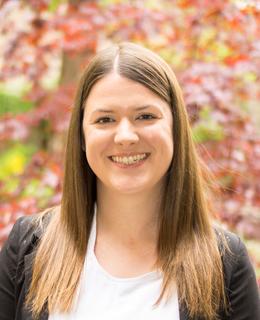 Assistant Professor
Faculty of Kinesiology
Media contacts
Leanne Yohemas - Director, Communications and Marketing, Faculty of Kinesiology.
---
Background
Educational Background
PDF Integrative Physiology, University of Guelph & Dalhousie University, 2021
PhD Mitochondrial Biology, Queen's University, 2017
MSc Exercise Physiology, Queen's University, 2012
BSc Human Kinetics Saint Francis Xavier University, 2010
Biography
Dr. Brittany Edgett is an integrative exercise physiologist interested in sex differences and the physiological and molecular mechanisms underlying exercise intolerance and metabolic adaptations to exercise. Her lab uses a variety of techniques in physiology, molecular biology, protein biochemistry, and histology using an animal-to-human research approach to study the interplay between various organ systems that regulate cardiometabolic health and how this differs in men and women.
Research
Areas of Research
Interests
Cardiac Function
Cardiometabolic Disease
Energy Metabolism
Erythropoiesis
Exercise Physiology
Mitochondrial Function
Muscle Physiology
Sex Differences
Substrate Availability
Participation in university strategic initiatives
Awards
Killam Postdoctoral Fellowship,

Killam Trusts, Dalhousie University.

2018

Early Career Author Prize Runner Up,

Experimental Physiology.

2016

Alexander Graham Bell Canada Graduate Scholarship Doctoral Award,

NSERC.

2014