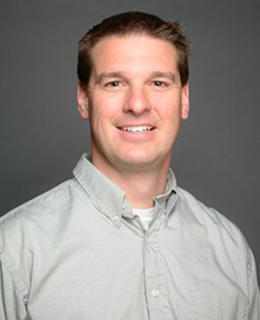 Brent Snider
Positions
Professor (Teaching)
Haskayne School of Business, Operations and Supply Chain Management [OSCM]
Academic Director
Haskayne School of Business, Executive MBA [EMBA]
Haskayne Teaching Fellow
Haskayne School of Business
Background
Educational Background
B.B.A. Comm, Manag & Bus Admin, Wilfrid Laurier University, 1997
M.B.A. Comm, Manag & Bus Admin, University of Calgary, 2004
Biography
Brent is a Teaching Professor in the operations and supply chain management area. He has been teaching at the Haskayne School of Business since 2003. Brent graduated with distinction from Wilfrid Laurier University's Honours Bachelor of Business Administration program in 1997. He obtained the Certified Management Accountant (CMA) designation from The Society of Management Accountants of Ontario in 2000. In 2004, Brent completed the MBA thesis program at University of Calgary's Haskayne School of Business, majoring in operations management. Prior to joining Haskayne, Brent worked in the automotive industry with Linamar, the injection molding industry with Husky Injection Molding Systems, and the ERP software industry with Navision Software (now Microsoft Dynamics) and as an implementation project manager.

Brent teaches in the areas of operations management, supply chain management, and project management for the undergraduate and Executive MBA program.
Brent's research interests now focus on Scholarship of Teaching & Learning (SoTL), specifically innovative pedagogical approaches for management education. His work has been published in Decision Sciences Journal of Innovative Education (DSJIE), INFORMS Transactions on Education (ITE), and the International Journal of Operations and Production Management (IJOPM).
Brent has won numerous awards for his teaching (nine), research (four), and service (one) to date. His inquiry learning intermodal supply chain exercise won the Nigel Slack teaching innovation award at the international EurOMA 2017 conference in Edinburgh, Scotland and his paper "ERP implementation at SMEs: analysis of five Canadian cases" won the Outstanding Paper Award from the International Journal of Operations & Production Management (IJOPM) for 2010.
Courses
| Course number | Course title | Semester |
| --- | --- | --- |
| OPMA 317 LEC 03 03 | Fund Op & Supply Chain Mgmt | 2020 |
| OPMA 317 LEC 04 04 | Fund Op & Supply Chain Mgmt | 2020 |
| OPMA 317 LEC 05 05 | Fund Op & Supply Chain Mgmt | 2020 |
Awards
Dean's Mixed Team Award 2018 (honourable mention),

Haskayne School of Business (Dean Dewald).

2019

University of Calgary Teaching Award - Full Time Academic Staff (Senior Instructor),

University of Calgary.

2018

EurOMA 2017 Best Paper - Teaching,

European Operations Management Association (EurOMA).

2017

EurOMA 2018 Best Paper - Teaching (Highly Commended),

European Operations Management Association (EurOMA).

2018

Nominated for Students Union Teaching Excellence Award,

University of Calgary Students Union.

2017

Nigel Slack Teaching Innovation Award,

European Operations Management Association (EurOMA).

2017

University of Calgary Students Union Teaching Excellence Award (Honourable Mention),

2015

Commerce Undergraduate Society Award Outstanding Teaching & Learning,

2014

University of Calgary Students Union Teaching Excellence Award,

2014

Deans Award for Outstanding Leadership in Teaching and Learning,

2013

Deans Award for Research Contributions by Instructors,

2013

2010 Oustanding Paper Award (International Journal of Operations & Production Management),

2010

Haskayne Superior Service Award - Faculty Member (2009-2010),

2010

Commerce Undergraduate Society Award - Outstanding Teaching & Learning (2008-2009),

2009

MBA Society Award - Oustanding Teaching & Learning (2008-2009),

2009

Dean's Award for Teaching Excellence,

2007

Students' Union Teaching Excellence Award - Honourable Mention,

2007
Publications
Student Peer Evaluated Line Balancing Competition.

Snider, B., Southin, N., Weaver, S.. INFORMS Transactions on Education, Vol. 17, No. 2. 43-48. (2017)

Operations Course Icebreaker: Campus Club Cupcakes Exercise.

Snider, B. & Southin, N.. Decision Sciences Journal of Innovative Education, Vol. 14, No. 3. 262-272. (2016)

Beat the Instructor: An Introductory Forecasting Game.

Snider, B. & Eliasson, J.. Decision Sciences Journal of Innovative Education, Vol. 11, No. 2. 147-157. (2013)

Compensation-based incentives, ERP, and delivery performance in manufacturing: analysis from production and improvement perspectives.

da Silveira, G., Snider, B., Balakrishnan, J.. International Journal of Operations and Production Management, Vol. 33, No. 4. 415-441. (2013)

Lessons Learned From Implementing Web-Based Simulations to Teach Operations Management Concepts.

Snider, B., Balakrishnan, J.. INFORMS Transactions on Education, Vol. 13, No. 3. 152-161. (2013)

ERP implementation at SMEs: analysis of five Canadian cases.

Snider, B., da Silveira, G., Balakrishnan, J.. International Journal of Operations and Production Management, 29 (1). 4-29. (2009)
Operations and Supply Chain Management: The Core, Second Canadian Edition.

Jacobs, Chase, Balakrishnan, Snider. McGraw-Hill Ryerson. (2013)

Queuing at eCycle Services, he Supply Chain Management Casebook: Comprehensive Coverage and Best Practices in SCM.

Eliasson, J., & Snider, B.. Financial Times Press,. 111-116. (2013)
Beat the dice: sustainability uncertainty and implications on the total cost of ownership.

Rosanna Cole; Brent R Snider. Proceedings of 25th International Annual EurOMA Conference. (2018)

Sustainability Solutions to Manage Supply Chain Turbulence.

Brent R Snider; Rosanna Cole. Production and Operations Management Society (POMS) International Conference. (2017)

Management Education Journals or Management Entertainment Journals?.

Cameron Neil Welsh; Brent R Snider. RMLE. 29. (2017)