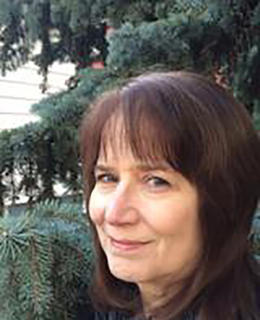 Bonnie Lee Shapiro, BA (Hons), MEd, PhD
Positions
Professor Emerita of Education
Werklund School of Education, Specialization, Curriculum and Learning
Background
Biography
With a background in science education, anthropology, language education and environmental education, Dr. Bonnie Shapiro has studied and taught in the United States, Canada, the United Kingdom and Mexico. She has served as an elementary and junior high school teacher and Elementary Science and Environmental Education Professor at the University of Alberta, Royal Roads University and the University of Calgary. She is former Director of the Alberta Elementary Science Network and served as Associate Dean (Research) in the University of Calgary Faculty of Education, now Werklund School of Education. Following this she served as Faculty Research Mentor in the School. As Academic Director of the new MEd Interdisciplinary Program, Education for the Environment, she strives to build a learning community of students and colleagues in Environmental/Sustainability Studies in Education. Currently she also teaches graduate courses specializing in qualitative and interpretive research design, and specialist program courses in Elementary Science Education in the Werklund School of Education's BEd program.
Professional & Community Affiliations
Dr. Shapiro has provided expertise and consultation to a variety of government and non-government organizations across Canada and for the international community. She was a Founding Steering Committee member of the Alberta Committee for Environmental Education and has served as a member of the Board of the SEEDS Foundation. For many years, she has provided consulting services for Alberta Education. Invited by the Swedish government as Annual Distinguished Lecturer in Science Education, she presented lectures and workshops for science educators and researchers. She has served as Guest Editor, Consulting Editor and Editorial Advisory Board member for a number of international academic journals, editorial boards. She recently served as consultant on a major international program comparing curriculum programs for New York University and has served as a consultant to Harvard Smithsonian Center for Astrophysics in the development of Annenberg Foundation funded video programs in Science Education.
Consulting Editor, Journal of Environmental Education (United States)
Consulting Editor, Canadian Journal of Science, Mathematics and Technology Education (Canada)
Consulting Editor, Canadian Journal of Environmental Education (Canada)
Adjunct Professor and Advisor, Royal Roads University, Sooke, BC Environmental Education (Canada)
Research
Areas of Research
Scholarly Activity
Education for the Environment/Sustainability Studies, Teacher Education, Ecological Identity Formation and Science Education are the primary research contexts of my research and scholarly work. I have long held deep interest and enjoyment in understanding the nature of the world, and how, through personal and cultural resources we create meaning about our place in the world. These interests have led to research and scholarly work to help children, teachers and student teachers develop ways to build new resources and structures to deepen understanding. I strive to understand what it means to encourage learners and create the kind of enjoyment in learning that is sometimes missing in formal educational settings. My program of research has been supported by four major SSHRC grants and several other granting agencies and focuses on the interpretation of the complex nature of personal, emotional, transformational and social/cultural features of learning. I often use collaborative research and autobiographical approaches to study learning, teaching, and teacher education. Two theoretical strands inform the design of research: 1) Studies of personal knowledge and the enjoyment of learning through studies of autobiography, epistemologies of learning, and the transformative power of the individual's own efforts and actions to learn, and 2) Cultural/semiotic readings of curriculum and learning, and the creation of structures that encourage personal/social transformation.
Interests:
Elementary education
Qualitative research
Qualitative research using video
Science education
Children's thoughts feelings and actions when learning science
Personal meaning and learning
Help and encouragement in learning
Teaching and learning methods
Teacher education
Environmental education
Projects
Current:
A narrative inquiry approach to understand participant perspectives on successes, challenges and growth while engaging in the Canadian Wildlife Federation (CWF) sponsored Canadian Conservation Corp (CCC) Service Learning Program.  MITACS funded program with industry partner Canadian Wildlife Federation. To support masters thesis scholar Nicholas Butt. $40,000. Principal investigator.
The solar biocells fixing the atmosphere pilot project:  A collaborative experiential learning pilot involving biofuel researchers, elementary school students and their teachers.  Findings and recommendations to support the ongoing development of program materials.  Researcher Consultant for the Solar Biocells Research Group, Department of Biogeosciences, University of Calgary. 2016-2017.
The design, development, and testing of a collaborative and adaptive root-cause analysis (CARCA) tool in a professional health, safety, environment, and regulatory department. MITACS, Canada and Industry Partner, Centrica Energy. To support Postdoctoral scholar Ugur Parlar. June, 2015-Sept 2016. $60,000. Principal investigator.
Werklund School of Education Research Collaboration Grant, Environmental education and ecological thought. November, 2014. $5000. Co-investigator with J. Groen, G. Jardine, G. Lowan-Trudeau, J. Seidel and J. Towers.
Social Science and Humanities Council of Canada: Research on help-seeking and help-giving in science and environmental education: Implications for the construction of social, physical and cultural environments that encourage learning. (SSHRC). $67,000. Principal Investigator.
Awards
Individual Commitment Award,

Alberta Emerald Foundation.

2015

Research Excellence Award,

Alberta Teachers' Association.

2014

Leadership in Education Award,

Werklund School of Education.

2013

Research Excellence Award,

Alberta Teachers' Association.

2009

Faculty of Education Teaching Excellence Award,

University of Calgary.

2009

Mentor of the Millennium Award,

Alberta Women's Science Network.

2005

Distinguished Faculty Achievement Award for Contributions to the University in Research, Teaching and Service,

University of Calgary.

2004

Distinguished Life Service Award,

Alberta Science Teachers Association.

2001
Publications
Shapiro, B. (Ed). (2018). Actions of their own to learn: Studies in knowing, acting, and being. Rotterdam, The Netherlands: Brill | Sense Publishers.

Shapiro, B. (2015). Understanding and addressing diversity in elementary science, in Andrews, J. and Lupart, J. (Eds.) Understanding and addressing student diversity in Canadian schools. Toronto: Cengage Nelson, pp. 362-392.

Shapiro, B. (2014). Engaging novice teachers in semiotic inquiry: Considering the environmental messages of school learning settings. Cultural Studies in Science Education. Springerlink.com DOI: 10.1007/s11422-013-9565-9, pp. 1-16.

Istead, L. & Shapiro, B. (2014). Viewing the child as knowledgeable other: Framing a study on the nature of children's influences on parent and family eco-knowledge. Journal of Research in Childhood Education, 28: 1-13.

Shapiro, B. (2013). Cooperation, collaboration and help-seeking in small group work: Investigating learning engagement "through a sea of talk," in Proceedings of the 1st Annual Collaborating for Learning Conference, University of Calgary, May 15-16, 2013.

From despair to success: A case study of support and transformation in an elementary science teaching practicum.

Shapiro, B.. In S. Alsop, (Ed.), (2006). Beyond Cartesian Dualism: Encountering affect in the teaching and learning of science (pp. 161-172). Dordrecht, The Netherlands: Kluwer.
Media:
Shaw Television Broadcast of Alberta Foundation Emerald Awards Ceremony, Citadel Theatre, Edmonton, Alberta. Individual Commitment to Environmental Education- Dr. Bonnie Shapiro, September, 2015
Aldred, Jennifer (2015). Werklund School of Education prof Bonnie Shapiro studies signs and symbols in learning settings. UToday Spotlight on Sustainablity: Seeing messages in our Environment.
Alberta Emerald Foundation website. Dr. Bonnie Shapiro-Individual Commitment. Presented by the Alberta Real Estate Board.
Alberta Emerald Foundation. YouTube video file. June 2015.
Metro News (2015, June). 24th Annual Emerald Awards. Recognizing, celebrating and inspiring environmental excellence in Alberta. Alberta Emerald Foundation. June 8, 2015, p. 17.