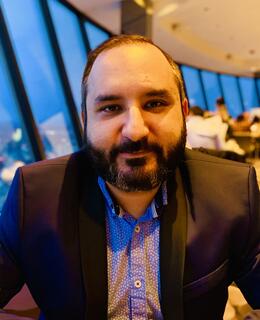 Dr. Ashish Marwaha, PhD
Positions
Assistant Professor
Cumming School of Medicine, Department of Medical Genetics
Child Health & Wellness Researcher
Alberta Children's Hospital Research Institute
Background
Educational Background
PhD (Doctor of Philosophy)
Biography
Dr. Ashish Marwaha is an early career clinician scientist and clinical medical geneticist with formal training in genetics and immunology.
He has used a collaborative multidisciplinary approach to build an integrated clinical and research complex immune dysregulation program that aims to diagnose the cause of rare disease and lead to improved precision therapy.
He previously has conducted several successful clinical trials for immune modulation in new-onset Type 1 Diabetes and will help enable preventative therapy by leading the feasibility research theme in the Canadian T1D Screening consortium. He is also developing a genetic counseling approach for the implementation of T1D polygenic risk scores in Canadian newborn screening programs.
His research laboratory includes expertise in whole genome sequencing, RNA sequencing, polygenic risk scores, clinical trial design, gene therapy, epigenomics, bioinformatic pipelines for interpretation of genetic data and machine learning integration of multiomic data.
Research
Areas of Research
Genomics, Inflammation, Immune-mediated disorders, Rare diseases, Genetic Disorders
Participation in university strategic initiatives