Dr. Ann Clarke, MD, MSc, FRCPC.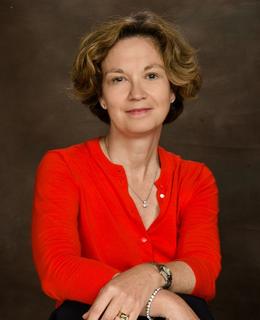 Professor
Cumming School of Medicine, Department of Medicine
Professor
Cumming School of Medicine, Department of Community Health Sciences
Full Member
McCaig Institute for Bone and Joint Health
Full Member
O'Brien Institute for Public Health
Full Member
Alberta Children's Hospital Research Institute
The Arthritis Society Research Chair in Rhematology/Rheumatic Disease
University of Calgary
---
Background
Educational Background
Doctor of Medicine Medicine, Memorial University, 1984
M.S. Health Research & Policy, Stanford University, 1993
Biography
I am a Professor in the Division of Rheumatology, Department of Medicine, University of Calgary and hold the Arthritis Society Chair in Rheumatic Diseases. I am an established investigator in the epidemiology, economics, and outcomes of rheumatic diseases, particularly systemic lupus erythematosus (SLE). Between 1997 and 2013, I was Co-Director of the McGill University Health Centre Lupus Clinic, one of the largest such clinics in North America, and in 2013, I instituted and am the current Director of the University of Calgary Lupus Centre of Excellence. I am the immediate past Chair of the Systemic Lupus International Collaborating Clinics (SLICC), a group of world-renowned lupus investigators. As such, I have contributed to the development of both the SLICC and European League Against Rheumatism/ American College of Rheumatology (EULAR/ACR) Classification Criteria for SLE, which are more clinically relevant than the previous criteria, and are now the accepted standard for identifying patients for trials and observational research. We have produced standardized measures for lupus disease activity and damage that are fundamental to all lupus research and conducted pivotal longitudinal cohort studies on cardiovascular, neuropsychiatric, renal, and economic outcomes. I have contributed to an international task force (Definition of Remission in SLE: DORIS) that is re-defining optimal management strategies in SLE. Through numerous national and international collaborations, my research team has assembled the largest-ever international SLE cohort and provided the first definitive evidence on the association between SLE and malignancy. I have received support from numerous Canadian and American peer-reviewed granting agencies and charitable organizations, have published over 400 manuscripts, and am very engaged in the training of the next generation of lupus clinicians and investigators.
Research
Areas of Research
Systemic Lupus Erythematosus (SLE), Epidemiology, Health Economics, Antiphospholipid Antibody Syndrome (APS)
Participation in university strategic initiatives
Projects
Calgary Lupus Centre of Excellence
Dedicated to alleviating the burden of SLE and giving people with lupus a better quality of life through research, public awareness, advocacy and education.
Background:
Lupus is a chronic autoimmune disease with a variety of symptoms caused by inflammation in one or more parts of the body. It is a complex condition that can target any tissue or organ of the body, including skin, muscles, joints, blood and blood vessels, lungs, heart, kidneys, and the brain. It is estimated that it affects over 1:1000 Canadians and approximately 5 million people worldwide.
Who We Are:
The Lupus Centre of Excellence was created in 2013 in recognition of the tremendous potential that research can bring to SLE treatment in Canada and the world.
The Lupus Centre of Excellence has earned international attention as a leading SLE research environment. We have built a strong multi-disciplinary research team helping to promote lupus research and collaboration between scientific investigators.
We are dedicated to generating new knowledge in the field of lupus, and translating these basic and clinical research discoveries into better health care practices and policies to help provide a healthier future for people diagnosed with lupus. Our research is focused on prevention, early diagnosis and treatment, and quality of life issues. We are committed to advancing educational opportunities for healthcare professionals involved in lupus related research and increasing public awareness of current issues and developments in lupus.
What We Do:
The Lupus Centre of Excellence conducts clinical research aimed at early diagnosis, new and better treatment, and improved quality of life.
We are a patient-oriented research centre, and we approach our work from a wide range of disciplines including: rheumatology, dermatology, hematology, public health, epidemiology, health economics, biostatistics, education, and knowledge translation.
We are committed to practical research for everyday living and reducing the burden of SLE, to give people with lupus better, more timely, and cost-effective solutions for living with their disease.