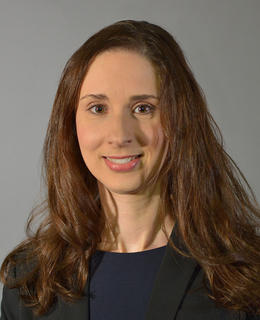 Dr. Andrea Salmon, MD, FRCPC, CSCN (EEG)
Positions
Clinical Assisant Professor
Cumming School of Medicine, Department of Clinical Neurosciences
Contact information
For media enquiries, contact
Kelly Johnston
Senior Communications Specialist
Please submit your media request here
Background
Biography
Dr. Andrea Salmon is an adult epileptologist with the Calgary Comprehensive Epilepsy Program.
She completed her undergraduate degree in neuroscience at the University of Lethbridge and medical school at the University of Alberta. Her neurology residency was completed at Western University in London, Ontario followed by a clinical fellowship in epilepsy and EEG at the same institution.
She returned to Lethbridge to practice general neurology in 2013, where she worked as a neurology consultant for the Department of Medicine at Chinook Regional Hospital, and as the Medical Director for the EEG laboratory. She joined the Calgary Comprehensive Epilepsy Program in 2019.