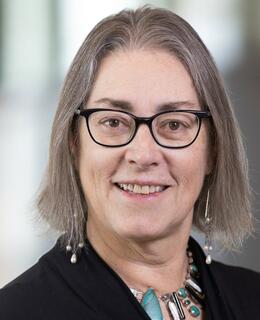 Dr. Alice de Koning, MBA, MSc, PhD
Positions
Professor (Teaching)
Haskayne School of Business, Entrepreneurship and Innovation [ENTI]
RBC Teaching Fellow in Entrepreneurial Thinking
Haskayne School of Business
Professor (Teaching)
Haskayne School of Business, Strategy and Global Management [SGMA]
Academic Director, Hunter Hub for Entrepreneurial Thinking
Provost
Contact information
For media enquiries, contact
Lauren Steeves
Senior Marketing and Communications Strategist
Phone: C (306) 717-32533
Email: lauren.steeves@ucalgary.ca
For more information about the Hunter Hub for Entrepreneurial Thinking, please email hunterhub@ucalgary.ca -- your email will be directed to the right person and responded to promptly.
For enquiries about StreetChallenge.ca please email me at alice.dekoning@ucalgary.ca or use the contact page at the web site.
In general, I respond to email more than phone, voicemails, or other types of messaging. Send an email!
Background
Educational Background
Doctor of Philosophy Strategy and Entrepreneurship, INSEAD, 1999
M.B.A. International Business, University of Western Ontario, 1991
B.A. History; Christianity & Culture, University of Toronto, 1983
Biography
Alice de Koning, PhD, fills several leadership roles at Haskayne School of Business and more broadly at the University of Calgary. She has taught a variety of courses at the graduate and undergraduate level in both entrepreneurship and strategy. In addition to emphasizing the core concepts for both these disciplines, she implements a variety of experiential pedagogies in her classes. In every course, she promotes effective communication and critical thinking skills. Alice has an eclectic interest in businesses, industries, entrepreneurship, history, art, and education. Her current research projects include metaphors in public discourse of entrepreneurship, sustainable models for social enterprise, provincial regulation and recreational cannabis business, and place-based, community engaged, experiential learning pedagogies. Alice graduated from INSEAD (PhD, MSc) and the Ivey School of Business, Western University (MBA). She was previously on the faculty at Bertolon School of Business, Salem State University, J. Mack Robinson College of Business, Georgia State University, and Stockholm School of Economics, and has spent time as a visiting scholar at Boston University and The Wharton School, University of Pennsylvania.
Research
Areas of Research
Entrepreneurial Thought and Action in Context
Entrepreneurial thought and action takes place in specific contexts of people, places, and resources.  My research looks at the interactions between context and the evolution of entrepreneurial activity at the level of individuals, industries, and clusters.  Current research projects include narratives and metaphors in public discourse of entrepreneurship, the role of story-telling in entrepreneurial action, sustainable models for social enterprise, provincial regulation and recreational cannabis business, and the context of pitch performances. 
Experiential and Place-Based Learning
Place-based, community-engage, and project-based learning puts students into the context of specific places, companies, and communities, leading to deeper learning of the concepts of disciplines.  As students are challenged to analyze challenges and make recommendations, they learn more about themselves and about their communities.  This research area produces articles, open education resources, and workshops.  
Participation in university strategic initiatives
Courses
| Course number | Course title | Semester |
| --- | --- | --- |
| MGST 615 | Strategic Business Analysis | |
| ENTI 401 | Opportunity Identification | Fall 2023 |
Publications
Tax Strategies for Entrepreneurial Firms to Minimize the Impact of Section 280E,.

McArdle, J.F., Chene, D.G., de Koning, A.J.. Journal of Taxation. (2023)

Street Challenge Pedagogy: How Walking Down Main Street Broadens Entrepreneurship and Ecosystem Perspectives..

McArdle, J.F. & de Koning, A.J.. Entrepreneurship Education and Pedagogy 5(1). 164-185. (2022)

Implementing Regulation in an Emerging Industry: A Multi- Province Perspective.

McArdle, John F. & Alice de Koning. Journal of Canadian Studies. (2021)

The Impact of Regulatory Frameworks on New Venture Entrants in The Canadian Cannabis Industry..

McArdle, J.F. & de Koning, A.J.. Academy of Legal Studies in Business National Proceedings. (2020)

Other People's Money: CSR Goes to the Movies.

McArdle, John F. & Alice de Koning. Management Teaching Review. (2020)
Opportunity Formation from a Socio-Cognitive Perspective.

De Koning; J. Alice. Research at the Marketing/Entrepreneurship Interface. (2000)

Regional Organisations: Beware of the Pitfalls.

De Koning, Alice, Venkat Subramanian, Eline van Poeck & Paul Verdin.. The Future of the Multinational Company. 143-153. (2004)

A Cross-Cultural Assessment of eBusiness Opportunities in Russia and Sweden, Cultural Framework and Challenges.

De Koning, Alice, Carl Fey and Rachel Doern.. Cultural Framework and Challenges - Web Adoption and Practice. (2006)

Enacting, Experimenting and Exploring Metaphor Methodologies in Entrepreneurship.

Drakapoulou Dodd, Sarah & Alice de Koning,. Handbook of Qualitative Research Techniques and Analysis in Entrepreneurship,. (2015)
First and Fast in Europe: the Launch of Compact Detergent (P&G Europe).

Alice J.; Sumantra Ghoshal; Chris Bartlett; Christopher A. Bartlett; Verdin, Paul. INSEAD Case Publications. N/A. (2000)