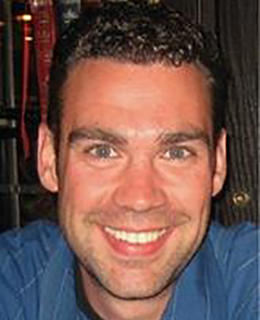 Dr. Adam McCrimmon, PhD, RPsyc
Positions
Associate Professor
Werklund School of Education, Specialization, School and Applied Child Psychology
Adjunct Associate Professor
Child Health & Wellness Researcher
Alberta Children's Hospital Research Institute, Owerko Centre
Affiliations
Director of Practicum
Werklund School of Education, Specialization, School and Applied Child Psychology
Background
Educational Background
Doctor of Philosophy School & Applied Child Psychology, University of Calgary, 2010
M.A. Clinical-Developmental Psychology, York University, 2006
B.A. Psychology, University of Calgary, 2000
Biography
Dr. McCrimmon was born and raised in Calgary. After completing his Masters at York University, he returned home to finish his doctorate in School and Applied Child Psychology at the University of Calgary. He joined the Werklund School of Education in 2009 and is currently an Associate Professor in the School and Applied Child Psychology program. He teaches graduate courses on childhood assessment and psychopathology in addition to practicum courses on childhood assessment and diagnosis.
Professional & Community Affiliations
Dr. McCrimmon provides expertise in the form of consultation and professional development to a wide range of professionals and community-based organizations that provide services to individuals with autism spectrum disorder.
College of Alberta Psychologists, Registered Psychologist
International Society for Autism Research, Full Member
Canadian Psychological Association, Member
Research
Areas of Research
Theoretical Orientations:
Scholarly Activity
Dr. McCrimmon's research focuses on autism spectrum disorder (ASD) with specific emphasis on adolescence and adulthood, social skills, cognition and cognitive development, and supports to enhance these in those with autism.
Interests:
Autism spectrum disorder
Collaborative, school-based research
Developmental wellness and resiliency
Education exceptional children
Educational psychology
Intelligence, cognition, and personality
Mental health
Psycho-educational assessment
Participation in university strategic initiatives
Courses
| Course number | Course title | Semester |
| --- | --- | --- |
| EDPS 761 | AdvDocPracClincAss&Sprvs | Winter 2024 |
| EDPS 766 | School-Based Practicum | Winter 2024 |
| EDPS 665 | Cognitive Assess & Intervention | Fall 2023 |
| EDPS 761 | AdvDocPracClincAss&Sprvs | Winter 2021 |
| EDPS 766 | School-Based Practicum | Winter 2021 |
| EDPS 662 | School Psychology Practicum I | Fall 2021 |
| EDPS 665 | Cognitive Assess & Intervention | Fall 2021 |
| EDPS 761 | AdvDocPracClincAss&Sprvs | Winter 2020 |
| EDPS 766 | School-Based Practicum | Winter 2020 |
| EDPS 662 | School Psychology Practicum I | Fall 2020 |
| EDPS 665 | Cognitive Assess & Intervention | Fall 2020 |
Awards
University of Calgary Graduate Students' Association Excellence in Teaching Award,

University of Calgary.

2022

Canadian Psychological Association Distinguished Contributions to Education and Training in Psychology in Canada,

Canadian Psychological Association .

2020

Canadian Council of Professional Psychology Programs (CCPPP) Award for Excellence in Professional Training,

Canadian Council of Professional Psychology Programs (CCPPP).

2019

Psychologists' Association of Alberta Excellence in Teaching Psychology Award,

Psychologists' Association of Alberta.

2017

University of Calgary GREAT Supervisor Award,

2015

University of Calgary Teaching Award for Full Time Academic Staff (Assistant Professor),

University of Calgary.

2015

Werklund Teaching Excellence Award,

University of Calgary.

2014

Canadian Psychological Associtation Certificate of Academic Excellence- Doctoral Dissertation ,

Canadian Psychological Associtation.

2010

Psychologists' Association of Alberta Doctoral Dissertation Research Award,

Psychologists' Association of Alberta.

2010
Publications
Language use and identity formation in autistic persons.

McCrimmon, A. W., Lorentz, B., McKiernan, K., MacCormack, J., & Brown, H. M.. Developments in Neuroethics and Bioethics: Neurodevelopmental Disorders Volume 6. (2023)

A wearable device-enabled therapeutic approach to improve joint attention in autism spectrum disorder: A prospective pilot study.

Tahmazian, I., Watts, A., Chen, O., Ferrara, H. J., McCrimmon, A., Hu, B., & Chomiak, T. . Journal of Neural Transmission. (2023)

Understanding the needs of autistic post-secondary students.

Schembri-Mutch, T., McCrimmon, A. W., & Zwiers, M. L. . Journal of Autism and Developmental Disorders. (2023)

Factor structure of the Bar-On Emotional Quotient Inventory in youth on the autism spectrum.

McCrimmon, A. W., Bernier, A., McLeod, J., Pagaling, R., Montgomery, J., Kingston, S., & Nordstokke, D. . Journal of Psychoeducational Assessment, 41(6). (2023)

Autism interest intensity in early childhood associates with executive functioning but not reward sensitivity or anxiety symptom.

Godfrey, K., Espenhahn, S., Stokoe, M., McMorris, C., Murias, K., McCrimmon, A., Harris, A., & Bray, S. . Autism. (2022)

Attitudes and perceptions of Muslim parents toward their children with cutism: A Systematic review.

Bernier, A. S., & McCrimmon, A. W. . Review Journal of Autism and Developmental Disorders. (2022)

Tactile cortical responses and association with tactile sensitivity in young children on the autism spectrum.

Espenhahn, S., Godfrey, K. J., Kaur, S., Ross, M., McMorris, C., Cortese, F., Wright, C., Murias, K., Dewey, D., Protzner, A. B., McCrimmon, A., Bray, S., & Harris A. D. . Molecular Autism. (2022)

Review of the Raven's 2 Progressive Matrices Clinical Edition.

Mcleod, J. W., & McCrimmon, A. W. . Journal of Psychoeducational Assessment, 39(3). 388-392. (2021)

Feeding and eating problems in children and adolescents with autism: A scoping review.

Baraskewich, J., McMorris, C., von Ranson, K., & McCrimmon, A. W. . Autism. (2021)

A systematic review of factors relating to parental satisfaction with the diagnostic process for autism spectrum disorder.

McCrimmon, A. W., & Gray, S. M. . Review Journal of Autism and Developmental Disorders, 8. 334-349. (2021)

Expanding the scope of practice: school psychologists and autism spectrum disorder.

McCrimmon, A. W. . Synopsis, 42(1). 15. (2020)

The change in classification of Asperger Syndrome: An exploration of its effects on self-identity.

Huynh, S., McCrimmon, A. W., & Strong, T. . The Qualitative Report, 25(2). 379-398. (2020)

Assessment practices for autism spectrum disorder.

McCrimmon, A. W., Rodgers, A., & Kapler, E. . In K. Maich, S. Penney, K. Alves, & C. Hall (Eds.), Autism Spectrum Disorders in the Canadian Context: An introduction. (2021)

Learning with individual-interest outcomes in autism spectrum disorder.

Schuetze, M., Cho, I., Vinette, S., Rivard, K., Rohr, C., Jourdan, K., Cozma, A., McMorris, C., McCrimmon, A., Dewey, D., & Bray, S. . Developmental Cognitive Neuroscience, 38.. (2019)

Reduced white matter fiber density in autism spectrum disorder.

Dimond, D., Schuetze, M., Smith, R., Dhollander, T., Cho, I., Vinette, S., Ten Ecke, K., Lebel, C., McCrimmon, A., Dewey, D., Connelly, A., & Bray, S. . Cerebral Cortex, 29 (4). 1778-1788. (2019)

Diagnostic frameworks in current Canadian educational systems.

McCrimmon, A. W., Hendrickson, N. K., Gray, S. M. & Pepperdine, C. R.. Canadian Psychology, 60(3). 141-147. (2019)

Review of the Behavior Rating Inventory of Executive Function, Second Edition (BRIEF2).

Hendrickson, N., & McCrimmon, A. W. . Canadian Journal of School Psychology, 34(1). 73-78. (2019)

Largely typical electrophysiological affective respLargely typical electrophysiological affective responses to special interest stimuli in adolescents with autism spectrum disorder.

Rivard, K., Protzner, A., Burles, F., Schuetze, M., Cho, I, Ten Ecke, K., McCrimmon, A. W., Dewey, D., Cortese, F., & Bray, S.. Journal of Autism and Developmental Disorders, 48(9),. 3133-3143. (2018)

Review of the Vineland Adaptive Behaviour Scales, Third Edition (Vineland-3).

Pepperdine, C. R., & McCrimmon, A. W.. Canadian Journal of School Psychology, 33(2). 157-163. (2018)

Emotional Intelligence in Atypical Populations: Research and School-Based Interventions. In K. Keefer, T. Parker, & D. H. Saklofske (Eds), Emotional Intelligence in Education: Integrating Research with Practice.

Montgomery, J., McCrimmon, A. W., Climie, E. A., & Ward, W.. In K. Keefer, T. Parker, & D. H. Saklofske (Eds), Emotional Intelligence in Education: Integrating Research with Practice. 243-297. (2018)

The Relation between Emotional Intelligence and Resilience in At-Risk Populations .

McCrimmon, A. W., Climie, E. A., & Huynh, S.. Developmental Neurorehabilitation, 21(5). (2018)

Circumscribed Interests in Adolescents with Autism Spectrum Disorder: A look Beyond Trains, Planes, and Clocks..

Cho, I. Y., Jelinkova, K., Schuetze, M., Vinette, S. A., Rahman, S., McCrimmon, A. W., Dewey, D., & Bray, S. . PLOS One. (2017)

Reinforcement Learning in Autism Spectrum Disorder..

Schuetze, M., Rohr, C. S., Dewey, D., McCrimmon, A. W., & Bray, S.. Frontiers in Psychology, 8. (2017)

Contemporary Issues in School-Based Practice for Students with Autism Spectrum Disorder..

Montgomery, J. M., & McCrimmon, A. W. . Canadian Journal of School Psychology, 32(3-4). 187-191. (2017)

When push comes to shove: How are students with Autism Spectrum Disorder coping with bullying? , 32(3-4).

Altomare, A. A., McCrimmon, A. W., Cappadocia, M. C., Weiss, J. A., Beran, T. N., & Smith-Demers, A. D.. Canadian Journal of School Psychology, 32(3-4). 209-227. (2017)

Clinical reasoning in the assessment and planning for intervention for autism spectrum disorder.

McCrimmon, A. W., & Yule, A. E.. Canadian Journal of School Psychology, 32(1). 59-72. (2017)

Vocational Training for Adolescents and Adults with Autism Spectrum Disorder: Effectiveness of the Practical Assessment Exploration System (PAES).

Smith-Demers, A. D., McCrimmon, A. W., & Shaw, K. S.. Emerging Perspectives: Interdisciplinary Graduate Research in Education and Psychology, 1. 1-19. (2017)

Executive functions in young adults with autism spectrum disorder. Focus on Autism and Other Developmental Disabilities, 32(1), 31-43. doi: 10..

Brady, D. I., Schwean, V. L., Saklofske, D. H., Montgomery, J. M., McCrimmon, A. W., & Thorne, K. J. Focus on Autism and Other Developmental Disabilities, 32(1). 31-43. (2017)

Resilience and emotional intelligence in children with high functioning autism spectrum disorder.

McCrimmon, A. W., Matchullis, R. L., & Altomare, A. A.. Developmental Neurorehabilitation, 19(3). 154-161. (2016)

Executive functions in autism spectrum disorder. In. J. Matson (Ed.), Handbook of Assessment and Diagnosis of Autism (pp. 403-425). New York: Springer.

McCrimmon, A. W., Matchullis, R. L., Altomare, A. A., & Smith, A. D.. In. J. Matson (Ed.), Handbook of Assessment and Diagnosis of Autism . 403-425. (2016)

Pivotal response treatment for children with autism spectrum disorder: A systematic review of research quality.

Cadogan, S., & McCrimmon, A. W.. Developmental Neurorehabilitation, 18(2). 137-144. (2015)

Book Review: WISC-V assessment and interpretation: Scientist-practitioner perspectives.

Murphy, K., & McCrimmon, A. W. . Canadian Journal of School Psychology, 31(1). 63-70. (2016)

Inclusive education in Canada: Issues in teacher preparation for working with students with exceptional learning needs.

McCrimmon, A. W.. Intervention in School and Clinic, 50(4). 234-237. (2015)

Assessment of Intelligence.

McCrimmon, A. W., Climie, E. A., & Saklofske, D. H.. International Encyclopedia of the Social & Behavioral Sciences, 2nd edition, Vol 12. 283–289. (2015)

Review of the clinical evaluation of language fundamentals, fifth edition (CELF-5). .

Coret, M. C., & McCrimmon, A. W.. Journal of Psychoeducational Assessment, 33(5). 495-500. (2015)

Review of the Comprehensive Executive Function Inventory (CEFI).

Fenwick, M. & McCrimmon, A. W.. Canadian Journal of School Psychology, 30(1). 64-77. (2015)

Cognitive and emotional intelligence in young adults with autism spectrum disorder without an accompanying intellectual or language disorder.

Brady, D. I., Saklofske, D. H., Schwean, V. L., Montgomery, J. M., McCrimmon, A. W., & Thorne, K. J. . Research in Autism Spectrum Disorders, 8(9). 1016-102. (2014)

A relation between executive functions and language ability in children with ASD that has implications for intervention.

McCrimmon, A. W.. Evidence-Based Communication Assessment and Intervention, 8(1). 5-8. (2014)

Resilience-based perspectives for autism spectrum disorder. .

McCrimmon, A. W., & Montgomery, J. M. . In S. Price-Embury and D. H. Saklofske (Eds.), Resilience Interventions for Youth in Diverse Populations . 375-396. (2014)

Overview of autism spectrum disorders.

McCrimmon, A. W., Jitlina, K., Altomare, A.A., Matchullis, R. L., Smith, A., & Saklofske, D.. In L. Wilkinson (Ed.), Autism Spectrum Disorders in Children and Adolescents: Evidence-Based Assessment and Intervention in Schools. Washington DC:American Psychological Association Press. 17-36. (2014)

Review of the Autism Diagnostic Observation System, Second Edition. .

McCrimmon, A. W., & Rostad, K.. Journal of Psychoeducational Assessment, 32(1). 88-92. (2014)

Conceptual and Perceptual Set-shifting executive abilities in young adults with Asperger's syndrome.

Brady, D. I., Schwean, V. L., Saklofske, D. H., McCrimmon, A. W., Montgomery, J. M., Thorne, K. J. . Research in Autism Spectrum Disorders, 7(12). 1631-1637. (2013)

Resilience in child disorders.

Climie, E. A., Mastoras, S. M., McCrimmon, A. W., & Schwean, V. L. . In S. Prince-Embury & D.H. Saklofske (Eds.) Resilience in children, adolescents, and adults: Translating research into practice. New York: Springer.. 113-131. (2013)

Bullying across the globe: A guide for reporting interventions [Virtual special issue].

Altomare, A. A., McCrimmon, A. W., & Beran, T. N.. School Psychology International. (2013)

Emotional intelligence, theory of mind, and executive functions as predictors of social outcomes in young adults with Asperger syndrome.

Montgomery, J. M., Stoesz, B. M., & McCrimmon, A. W.. Focus on Autism and Other Developmental Disabilities, 28(1). 4-13. (2013)

Review of the Wechsler Preschool and Primary Scales of Intelligence, Fourth Edition Canadian (WPPSI-IVCDN).

Soares, M. A., & McCrimmon, A. W. . Canadian Journal of School Psychology, 28(4). 345-351. (2013)

Review of the Wechsler Abbreviated Scale of Intelligence, Second Edition (WASI-II).

McCrimmon, A. W., & Smith, A. D.. Journal of Psychoeducational Assessment, 31(3). 337-341. (2013)

School-based practices for Asperger syndrome: A Canadian perspective.

McCrimmon, A. W., Jitlina, K., Matchullis, R. L., & Altomare, A. A.. Canadian Journal of School Psychology, 27(4). 319-336. (2012)

Executive functions in Asperger's syndrome: An empirical investigation of verbal and nonverbal skills.

McCrimmon, A.W., Schwean, V. L., Saklofske, D. H., Montgomery, J. M., & Brady, D. I.. Research in Autism Spectrum Disorders, 6. 224-233. . (2012)

Patience and appreciation.

McCrimmon, A. W. . In J. Andrews & P. Istvanffy (Eds.). Exceptional Life Journeys: Personal Stories about Childhood Disorder. Burlington, MA: Elsevier.. (2012)

Test Review: The Beery-Buktenica Developmental Test of Visual-Motor Integration, Sixth Edition.

McCrimmon, A. W., Altomare, A. A., Matchullis, R., & Jitlina, K. . Journal of Psychoeducational Assessment, 30(6). 588-592. (2012)

A C.L.E.A.R. approach to report writing: A framework for improving the efficacy of psychoeducational reports.

Mastoras, S. M., Climie, E. A., McCrimmon, A. W., & Schwean, V. L. Canadian Journal of School Psychology, 26(2). 127-147. (2011)

Test Review: Test of Written Language – Fourth Edition.

McCrimmon, A. W. & Climie, E. A. . Journal of Psychoeducational Assessment, 29(6). 592-596. (2011)

Book review of Autism and Asperger Syndrome in Schools. A Best Practice Guide to Assessment and Intervention.

McCrimmon, A. W. . Canadian Journal of School Psychology, 26(3). 257-259. (2011)

Test Review: Wechsler Individual Achievement Test – Third Edition.

McCrimmon, A. W. & Climie, E. A.. Canadian Journal of School Psychology, 26(2). 148-156. (2011)

Book review of Neuropsychological Assessment and Intervention for Childhood and Adolescent Disorders.

McCrimmon, A. W.. Journal of Psychoeducational Assessments 29(2). 188-190. (2011)

Emotional intelligence in Asperger syndrome: Implications of dissonance between cognition and affect.

Montgomery, J. M., McCrimmon, A. W., Schwean, V. L., & Saklofske, D. H.. Education and Training in Developmental Disabilities, 45(4). 566-582. (2010)

Attention-Deficit/Hyperactivity Disorder: Using the WISC-IV to inform intervention planning.

Schwean, V. L., & McCrimmon, A. W.. In. A. Prifitera, D. Saklofske, & L. Weiss (Eds). WISC-IV Clinical Assessment and Intervention, Second Edition. Burlington, MA, USA: Elsevier Academic Press. (2008)

Emotional intelligence and resiliency in young adults with Asperger's disorder: Challenges and opportunities.

Montgomery, J. M., Schwean, V. L., Burt, J. G., Dyke, D. I., Thorne, K. J., Hindes, Y. L., McCrimmon, A. W., & Kohut, C. S.. Canadian Journal of School Psychology, 23(1). 70-93. (2008)
Media:
Toronto attack: Autism does not increase risk of violence, CHML 900 Radio, Hamilton.
What happened to Asperger's syndrome? CJAD 800 Radio, Montreal, March, 2018.
Bullying of students with ASD, CBC Radio Calgary Homestretch Show, September, 2015.
Autism Awareness Month – April 30th, CityTV Breakfast Television, April, 2015.
Calgary program helps young adults with autism make friends, Global Television Evening News, April, 2015.
Talking about Autism Spectrum Disorder, CTV Calgary Evening News, June, 2014.
Adult autism, CBC radio, Jannuary, 2014.
Researchers to explore how bullying impacts kids with autism, Global Television Evening News, October, 2013.
Preschoolers are loving the iPad, Calgary Herald, June, 2011
Children with Asperger's can become extremely successful; U of C researcher, Global Calgary, April 6, 2011
Asperger's Awareness, Breakfast Television, CityTV Calgary, April 5, 2011
UofC researcher focuses on strengths in Asperger's syndrome, QR77 Radio Calgary, April 5, 2011
Science in the Cinema – Temple Grandin, ShawTV Calgary, February 1-8, 2011
Science in the Cinema – Temple Grandin, QR77 Radio Calgary, February 2, 2011