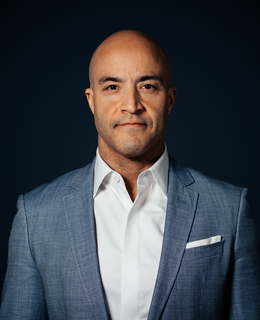 Aaron K A Peterkin, LL.B. (Honours), LL.M.
Positions
Assistant Professor (Teaching)
Haskayne School of Business, Strategy and Global Management [SGMA]
Background
Credentials
LL.B. (Honours), University of Edinburgh,
LL.M. (International Commercial Law), University of Nottingham,
Biography
Aaron K A Peterkin is a tenure track Assistant Professor (Teaching) at Haskayne School of Business. He teaches Business Law for Strategic Decision-Makers (SGMA 395) to students in the Bachelor of Commerce program and The Legal Environment of Business (SGMA 613) to students in Haskayne's MBA program.
Aaron earned a Bachelor of Laws (Honours) degrees from the University of Edinburgh in Scotland and a Master of Laws (International Commercial Law) from the University of Nottingham in England. Aaron returned to Canada and undertook further studies at the University of Manitoba's Robson Hall Faculty of Law.
Aaron has 19 years of experience as a practicing civil litigator. Before joining the University of Calgary, Aaron was a partner at a western Canadian law firm with a specific focus on insurance coverage. He advised Canadian, American and European insurers and underwriters on a multitude of issues. His practice included the defence of coverage actions, priority disputes amongst insurers, and the coverage considerations associated with construction defect litigation.
Aaron has conducted trials before the Alberta Court of King's Bench, Ontario's Superior Court of Justice and the Ontario Court of Justice. Aaron has also conducted applications, motions and appeals in courts throughout Alberta, Ontario and Manitoba.
Aaron also taught Insurance Law as a sessional lecturer at the University of Alberta Law School.
Outside of law, Aaron is an experienced freefly skydiver with over 1,200 jumps from altitudes in excess of 13,000 feet AGL. Aaron is a member of sport parachuting associations in Canada (CSPA) and the United States (USPA). He is also a Level 2 IBA rated Wind Tunnel Instructor. Presently, Aaron is the Vice-President of the Board of Directors of the Alberta Sport Parachuting Association (ASPA) and was a contributing editor of the June/July 2020 edition of CanPara magazine. Yes, Aaron packs his own parachute and most days he does this reasonably well.