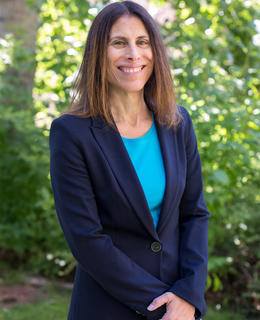 Associate Professor
Faculty of Law
---
Background
Educational Background
LLM University of Calgary, 2001
LLB Osgoode Hall Law School, York University, 1987
BA Economics, University of Western Ontario, 1984
Biography
Lisa is a proud Calgarian, lawyer, educator, and avid blogger. She earned her LLB from Osgoode Hall Law School in 1987, completing her articles of clerkship in criminal litigation with Greenspan, Humphrey. Lisa was called to the Bar of Ontario in 1989 and was an associate lawyer with Greenspan, Humphrey until she moved back to her home town, Calgary, in 1998. As a practicing lawyer, Lisa was involved in more than 200 appeals before all levels of court in Ontario, including the Supreme Court of Canada. Lisa earned her LLM from the University of Calgary in 2001, while also launching Silver Lawyers, a legal research and writing organization. As a research lawyer, Lisa has written numerous facta and opinion briefs for matters before all levels of the Alberta courts, including SCC leave applications. Lisa Silver joined the Faculty of Law full-time in 2016, after spending two years as a sessional instructor.
Lisa teaches criminal law, evidence and advocacy courses. She was awarded the Faculty of Law's Howard Tidswell Memorial Award for Teaching Excellence in 2016-2017 and the Student Union Teaching Excellence Award for 2021-2022. She maintains her own award-winning law blog at www.ideablawg.ca and regularly contributes to the Faculty's ABlawg website. Lisa is involved in judicial and professional education and often presents for the National Judicial Institute as well as the CBA.
Lisa served for six years on the Calgary Police Commission, five of which she was Vice Chair. Currently she is a Board member of Calgary Legal Guidance.
Lisa is a member of the Large Enrollment Courses Community of Practice and the Learning Technologies Advisory Committee (LTAC) at the University of Calgary.
Research Activities
Lisa's research interests are as broad and deep as her career background. Her online scholarship covers all areas of the criminal justice system including substantive criminal law issues and criminal law reform. She publishes on her own legal commentary website, Ideablawg, and produces a podcast on the Criminal Code. Her off-line articles focus on the rules of evidence, such as the admissibility of expert evidence, social media evidence and informant privilege. Her writing also explores burden of proof and credibility assessment in judicial decision making. Lisa's work has been cited in Supreme Court of Canada decisions (See R v Goldfinch and R v Friesen). Presently, she is working on the role and the precedential value of appellate guidelines and starting points in creating a just and appropriate criminal sanction as envisioned in fundamental sentencing principles and objectives. She revised, with Pat Knoll QC, Criminal Law Defences, 5th edition. Lisa and Prof. Nickie Nikolaou are working on publications tinvestigating the impact of experiential learning in creating the "Whole Advocate" in the capstone advocacy program offered at UCalgary Law, for which Lisa is the course director. Lisa has just been awarded a grant to further explore the admissibility and use of social media evidence for her proposed paper entitled "Social Media Evidence Revisted: The Truth-Sseeking Function in a Post-Truth Era". She is also doing collaborative research with a. colleague at the School of Architecture and Planning looking at the intersection between law and urban design.
Research
Areas of Research
Criminal law and policy, Criminal procedure (search warrants and privacy rights), Evidence (admissibility and use of social media issues of proof and expert evidence), Sentencing principles and policy (sentencing starting points and guidelines), Regulatory offences, Law and the Built Environment
Courses
| Course number | Course title | Semester |
| --- | --- | --- |
| LAW 410 | Crime: Law & Procedure | |
| LAW 507 | Evidence | |
| LAW 585 | Alberta Court of Appeal Moots | |
| LAW 653 | Directed Research | |
Awards
Best law blog (Professor),

The Canadian Law Blog Awards (Clawbies).

2017

Howard Tidswell Memorial Award for Teaching Excellence,

University of Calgary, Faculty of Law.

2018

Students' Union Teaching Excellence Award,

Students' Union, University of Calgary.

2022