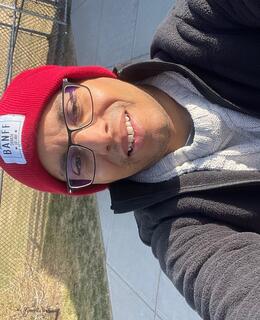 Dr. Harvey Amani Whitfield, PhD
Background
Biography
I am a historian of Colonial Canadian slavery. I am fascinated by the experience of African Americans who were taken to Canada and remained slaves as opposed to those who gained freedom during the Revolutionary War, the War of 1812, or after the 1850 Fugitive Slave Act. In multiple ways, I see my research as part of the growing field of African American transnationalism, but I am grounded very deeply in the sources and historiography of Nova Scotia, New Brunswick, and Prince Edward Island. My research indicates that Black people, like those in New England, experienced slavery in a multiplicity of ways in the British Empire beyond the staple economies.
I am the author of several books including Blacks on the Border, North to Bondage, The Problem of Slavery in Early Vermont, Black Slavery in the Maritimes: A History in Documents, and Biographical Dictionary of Enslaved Black People in the Maritimes. A recent reviewer commented, "For nearly a quarter century, Harvey Amani Whitfield has been a leading researcher of the free and enslaved Black people who lived and laboured in what are now New Brunswick, Nova Scotia, and Prince Edward Island. In Blacks on the Border: The Black Refugees in British North America, 1815-1860(2006) and North to Bondage: Loyalist Slavery in the Maritimes (2016), he explored the movement of diverse people of the Black Atlantic, both free and enslaved, to the Maritimes, white colonists' attempts to continue Black subjugation, and the creation of Afro-Canadian communities throughout late-eighteenth and nineteenth-century Nova Scotia. In each of these studies, Whitfield showcased his exceptional ability to sift through an array of sources, meticulously piecing together the fragmentary evidence that documents the lives of enslaved people in the region to create arguments that have become foundational to the field. In one sense, the 1,465 entries that make up the Biographical Dictionary of Enslaved Black People in the Maritimes represent not only 'the most complete listing of enslaved Black people in the Maritimes to date,' but also the culmination of decades of research (li)."
I am devoted to training a new generation of very select MA and PhD students in the style of my mentors Ira Berlin, TH Breen, and Joanne Pope Melish. This means you will be expected to explore new topics, read primary sources closely, and write in an engaging and clear style. I only accept a very small number of students each year for graduate studies in the history of Canadian slavery. I encourage extraordinarily serious students to contact me about graduate and post-doctoral work before applying.
Publications
Biographical Dictionary of Enslaved Black People in the Maritimes.

University of Toronto Press. 234. (2022)

North to Bondage: Loyalist Slavery in the Maritimes.

University of British Columbia Press. 181. (2016)