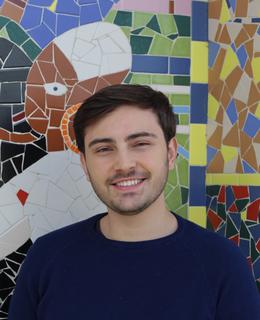 Affiliations
Master's Student
University of Calgary
Background
Educational Background
BA English Language and Literature, Universidade Federal de Santa Catarina, 2021
Biography
In 2021, I earned a Bachelor's degree in Foreign Languages and Literatures (concentration in English Language and Applied Linguistics) from the Federal University of Santa Catarina, Brazil. During my undergraduate studies, I was a visiting student at the University of Calgary, Canada, funded by the Emerging Leaders in the Americas Program (Government of Canada).
In 2022, I did a research internship at the Psycholinguistics Laboratory at the Leibniz Centre for General Linguistics in Berlin, Germany.
Research
Areas of Research
Second Language Speech - Pronunciation
As an applied linguist, I am interested in real-world language-related issues. Broadly, I am fascinated by all phenomena related to non-native speech, such as how second language users learn and process the sounds of a new language, how cognitive and psychosocial individual differences affect the learning process, how listeners react to non-native speech, and how speaking with a foreign accent impacts speakers' lives.
Pronunciation teaching is another research interest of mine, which includes teacher education and the development of resources to help teachers address pronunciation more effectively in the classroom.
Courses
| Course number | Course title | Semester |
| --- | --- | --- |
| SPAN 203 LAB | Beginner's Spanish II | Winter 2023 |
| SPAN 201 LAB | Beginner's Spanish I | Fall 2022 |
| SPAN 203 LAB | Beginner's Spanish II | Fall 2022 |
Awards
Alberta Graduate Excellence Scholarship - International,

Government of Alberta.

2022

Emerging Leaders in the Americas Program,

Global Affairs - Government of Canada.

2021
Journal of Second Language Pronunciation
Studies in Second Language Learning and Teaching